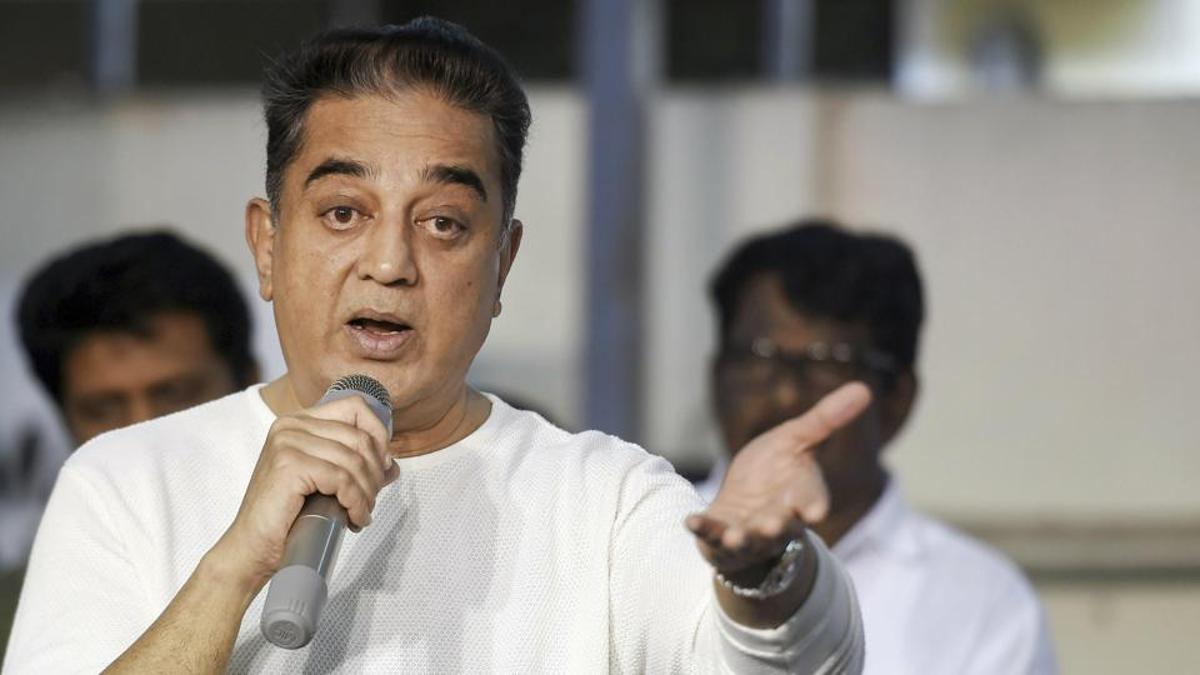 Will not allow Kamal to roam around, says Vaishnava ascetic
After AIADMK Minister KT Rajenthira Balaji threatened Makkal Nedhi Maiam leader Kamal Haasan, Mannarugudi Shendalangaara Sampathkumara Ramanuja Jeeyar says that they will not allow Kamal to roam around and also alleged that Kamal converted to Christian from Hindu.
Speaking to reporters in Trichy, Jeeyar said that they will not allow Kamal to roam around. Though Jeeyar admitted that Nadhuram Godse was a Hindu and he shot Gandhi to death, he asked people to look at it in the context of his nationalism. He further went on to claim that Kamal converted from Hindu to Christianity.
Meanwhile, on Thursday morning, Delhi court dismissed a petition filed by the BJP functionary to initiate criminal proceedings against Kamal for hurting his religious sentiments, citing to a case filed in Tamil Nadu.
It may be recalled on Tuesday evening, Karur police booked Kamal on charges of promoting enmity between two groups. Subsequently, on Wednesday, Hindu outfit functionaries across the state started to file complaints to register a case against him.
On the other hand, MNM functionaries have filed a complaint with the Trichy police demanding action against Minister KT Rajenthra Bhalaji for his speech against Kamal.
After the controversial speech, Kamal cancelled his poll campaign tour for two days before hitting the campaign trail in Tiruparamkundram on Wednesday.