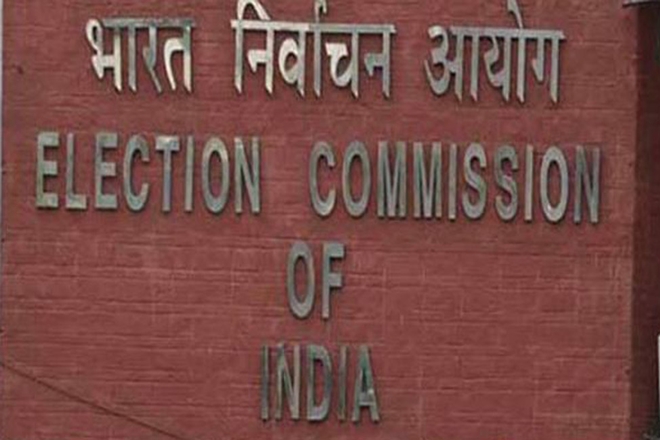 The nominations of the Dravida Munnetra Kazhagam (DMK) and the All India Anna Dravida Munnetra Kazhagam (AIADMK) candidates, scheduled to contest the Vellore Lok Sabha polls, were accepted on Friday (July 19) after they were held back, for a while, by the Election Commission.
During the scrutiny of nominations, the opposition raised questions about Shanmugam's candidature, since he was not a cadre of the AIADMK. Incidentally, Shanmugam, chief of the New Justice Party, had not attached the AIADMK's letter approving his candidature, on account of which his nomination was withheld.
In the case of Kathir Anand, while the scrutiny was on, an independent candidate questioned as to how his nomination could be accepted when a case has been registered against him for allegedly distributing cash among voters. Thereafter, Anand's nomination too was withheld.
However, later in the day, the AIADMK gave the party cadre card to AC Shanmugam and an advocate representing the DMK explained to the election officer that the case against Kathir Anand hasn't progressed. Following that, nominations of both the candidates were accepted.
Advertisement
It is to be noted that the complaints of rampant cash seizures in Vellore led to the polls getting rescinded in April this year. On July 4, the Election Commission announced that the Lok Sabha polls for Vellore constituency will be held on August 5. Close on the heels of the announcement, political parties began fielding their candidates.
There was no change in the choice of candidates for the DMK and the AIADMK as they  retained Kathir Anand and AC Shanmugam, respectively. While AC Shanmugam filed his nominations on July 11, Kathir Anand filed his papers on July 17, on the penultimate day for filing nominations.
A total of 49 candidates are in the fray. The last date for the withdrawal of nominations is July 22.  Results would be declared on August 9.