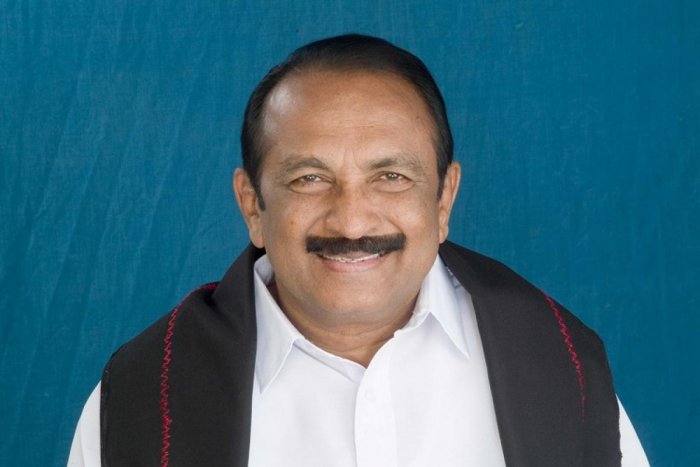 Madras High Court suspends one-year sentence imposed on Vaiko
In a major relief to MDMK general secretary Vaiko, the Madras High Court on Thursday (July 18) suspended one-year life imprisonment imposed by the trial court on charges of sedition against him.
While hearing an appeal petition moved by Vaiko against his conviction and one-year imprisonment for making a statement in support of LTTE, Justice PD Audikesavalu granted the relief.
However, the Public Prosecutor A Natarajan sought to impose a condition restraining Vaiko from making such statements against the sovereignty of the state. But, the justice refused to it and asked the advocate G Devadoss to advise Vaiko to be responsible while making public speeches and releasing statements, since the appeal is pending before the Court.
In the petition, Vaiko said that the trial court convicted him on the facts that were not proved by any material evidence produced before the court. "It was on the personal opinion of the special judge," Vaiko said.
Further, he added that the effect of the word must be judged objectively. "Otherwise the fundamental right of freedom of speech and expression will be in jeopardy and will remain only in papers," he said. It may be recalled that on July 5, Vaiko was convicted and sentenced to one-year imprisonment by the special court for cases against the elected MPs and for making statements in support of  LTTE.
However, allowing an application of Vaiko, the special court's judge J Shanthi suspended his punishment for a month and allowed him to appeal against his conviction in the high court.