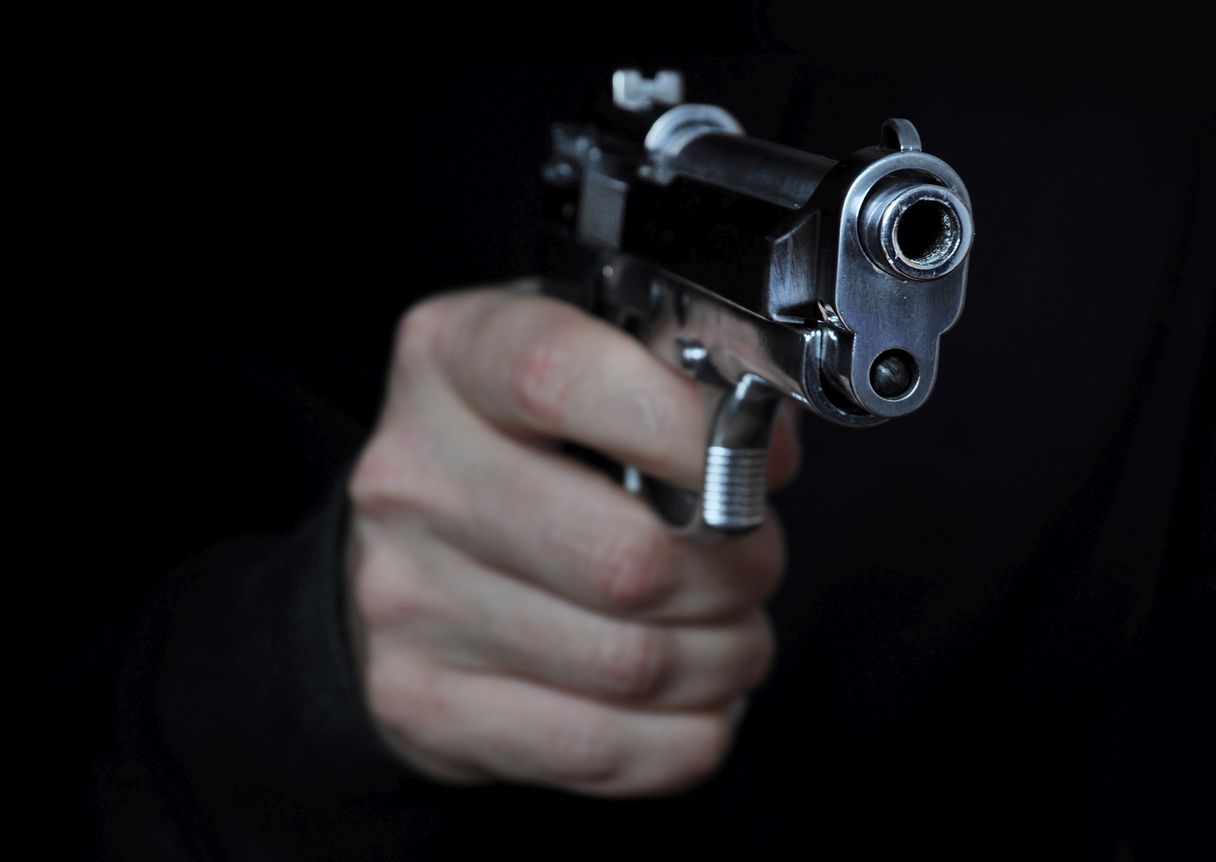 Two history-sheeters gunned down by police in TN
Two youth, with alleged long criminal records, were gunned down after they attacked a police sub-inspector during a vehicle check on the outskirts of Chennai in the early hours of Tuesday (August 1), police said.
According to police, the two, armed with machetes, inflicted cut injuries on the police SI and made a bid on his life near Guduvanchery around 3.30 am.
"The SI managed to evade the lethal blow aimed at his head and shot at one of them, while the police inspector, Murugesan, who was also part of the team checking the vehicles, rushed to his colleague's help and fired at another man," a senior police official said.
Two other assailants who attacked the SI fled the scene. The police rushed the two injured persons to the Chengalpattu government hospital where doctors declared them dead.
The deceased were identified as S Vinood alias Chota Vinood, 35, and S Ramesh, 32, both known history-sheeters who have over 50 and 20 cases, respectively, pending against them.
The charges against them include murders, attempt to murder and extortion, police added.
Sub Inspector of Police Sivagurunathan has been admitted to Chromepet government hospital for treatment.
According to police, four assailants were proceeding in a "black" car.
When the SI signalled them to stop their vehicle during the vehicle check near Karanai, they hit the police jeep and stopped. The occupants stepped out of the car and charged towards the official and inflicted cut wounds on his left hand, a police statement said.
Vinood, an A+ category history-sheeter in Otteri police station, was involved in over 50 offences including 10 murders, 15 attempt to murders, 10 robberies, 15 assault and extortion cases while Ramesh was an A category history-sheeter.
Ramesh has over 20 criminal cases pending against him and they include five murders, seven attempt to murder, eight assault and extortion cases, the release said.
Senior police officials visited the spot where the criminals were shot and also the GH and held enquiries with the SI.
(With inputs from agencies)