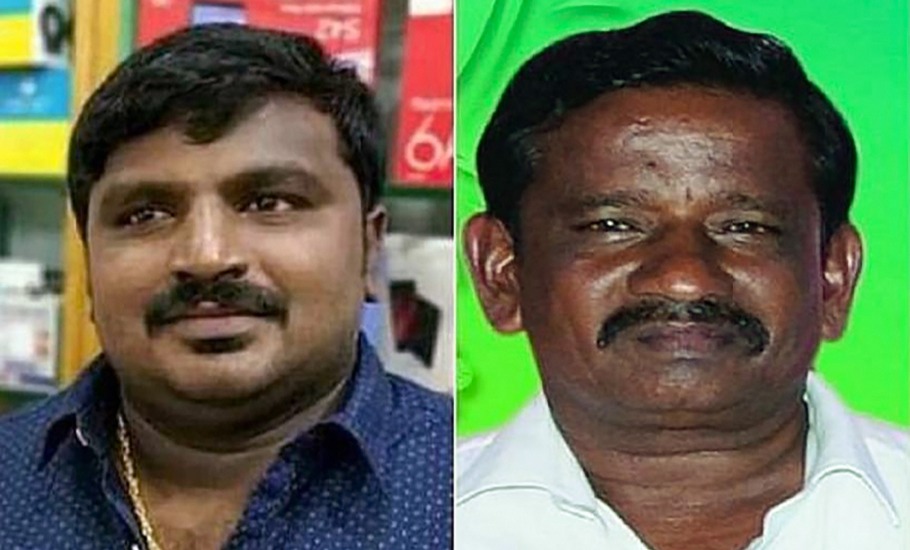 In a latest update in the custodial death case of a father-son duo in Tamil Nadu's Tuticorin, the security camera footage from outside their shop right before their arrest contradicts many of the claims made by the police in the first information report.
Jeyaraj (59) and his son Bennicks (31) were arrested on June 19 for allegedly keeping their mobile shop open beyond the permitted lockdown hours. They were allegedly tortured in custody, following which Bennicks succumbed on June 22, while his father died next day.
In its FIR, the police had alleged that the father-son duo resisted arrest and fought with the police. However, the over seven-minute footage shows no argument taking place at least in camera view, reported NDTV on Monday while refusing to vouch for the veracity of the clip.
Advertisement
Related news: Beating arrested or accused unlawful: Chennai police chief on guidelines
Besides, the footage also contradicts the police claim that the father and son had rolled on the floor in their bid to resist arrest. The video clip shows Jeyaraj standing outside his shop and then walking away from the camera view. Later, Bennicks is seen rushing out of the store, apparently after his father, the report said, adding that it's not clear what happened off camera. After some time, Bennicks and some others returned without Jeyaraj, and left the shop on a bike.
The Federal had earlier reported, quoting eyewitnesses, that sexual torture was inflicted on the duo using sticks in police custody, and that they had "changed at least seven lungies each as they had become wet due to blood oozing from their rectums."
Related news: Custodial deaths on the rise: Is Tamil Nadu becoming a police state?
A magistrate had reportedly remanded the father-son duo to judicial custody without even looking at them after their arrest. The victims were reportedly inside a police vehicle during that time and their bodies bore signs of injuries due to the alleged torture.
The deaths of the two men have triggered a wave of anger across the country and raised questions over police brutality, while it has been compared with the recent custodial killing of George Floyd, an Afro-American man, in Minneapolis, United States.