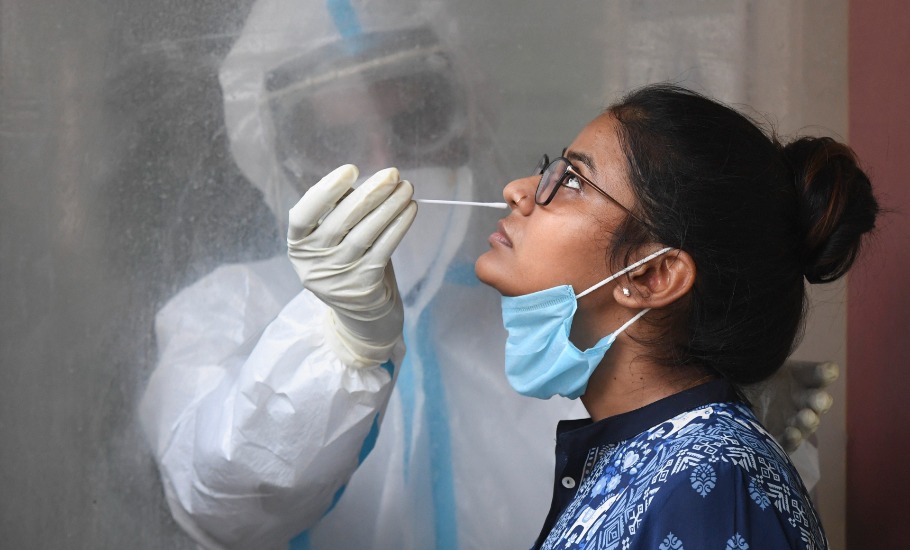 Tamil Nadu has reported over 4,000 COVID-19 cases for the third consecutive day as it witnessed another spike in the number of infections on Saturday (July 04).
As many as 4,280 cases were reported in the state, increasing the total number of confirmed cases to 1,07,001. While there are 44,956 active cases in Tamil Nadu, 66,538 people have been cured or discharged from hospitals.
The number of cumulative samples tested in the state crossed the 13 lakh mark. As on date, 13,06,884 specimens have been examined, while 36,164 samples underwent scrutiny in 94 labs (49 in government and 45 in private) on Saturday alone.
Related News: Tamil Nadu's COVID-19 cases surge past 1-L mark, attributed to high testing
Advertisement
As many as 65 patients, including two men aged 29 and 91, died in 47 government and 18 private hospitals and the toll stood at 1,450. Those deceased persons include 59 with various co-morbidities and six with none.
Of the 4,280 fresh cases, Chennai accounted for 1,842 and the remainder was spread across the state including 350 in Madurai. In Tamil Nadu"s tally of 1,07,001 positive cases, the state capital"s share was 66,538.
On July 2, Tamil Nadu witnessed the highest single-day increase of 4,343 cases and the next day the state saw 4,329 infections.