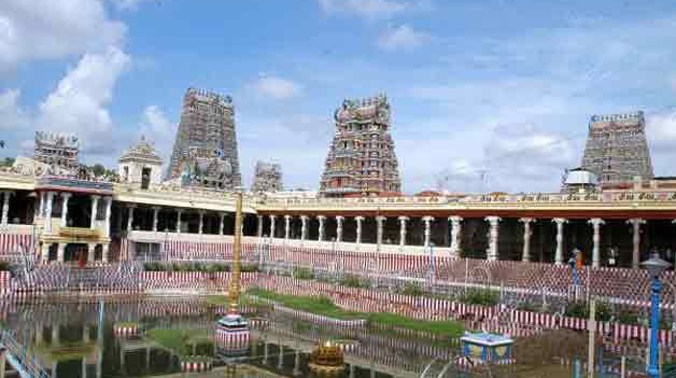 An ensemble of mellifluous ragas like Amrithavarshini, Meghavarshini, Kedar, Ananda Bhairavi, and Rupa Kalyani seems to be a curated list for a Carnatic concert. But make no mistake, the Tamil Nadu government is all out to propitiate the gods with mellifluous music and more to get some precious rain.
The principal secretary, HR&CE Department, Tamil Nadu Government, has sent out a circular, dated April 26, to all temples under it to conduct pujas and other rituals to the accompaniment of music to get rain.
The circular says Parjanya Santhi Varuna Yagna should be performed and appropriate pujas be done with the Nandi idol immersed neck-deep in water. Temples should ring with chants from poet-saint Sundaramurthy Nayanar's works and Thirugnanasambandhar's rain-related verse.
The above-said ragas should be played using the Nadaswaram, Violin, Flute, and Veena, the circular says. Special pujas should be performed at Shiva temples and for Lord Maha Vishnu. Abhishekoms with milk, curd, and tender coconut water should be done for Mariyamman and particularly for Maha Nandi located in the Tirupunkur [in Nagapattinam] district.
The circular says the temple administrations concerned should perform the rituals and report back by May 2.