A day ahead of Prime Minister Narendra Modi's visit to Chennai, K Balakrishnan, a farmer leader and the state president of Yogendra Yadav's 'Swaraj Abhiyan' party, was briefly put under house arrest around 10 pm on Saturday (February 13), before being released.
A state coordinator of the All India Kisan Sangharsh Coordination Committee, Balakrishnan has been at the forefront of protests against the three farm laws brought by the Centre across the state.
"I am put in house arrest. Development related with PM Modi's visit to Chennai. It's a knee jerk reaction from TN Govt," he tweeted following his confinement.
Advertisement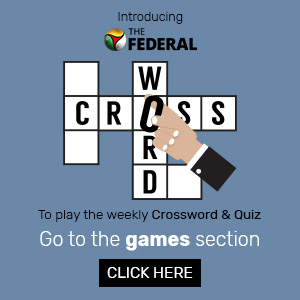 The police withdrew vigil from Balakrishnan's house an hour later, after his house arrest was criticised by several activists and civil society organisations.
"We had planned to stage a demonstration against the visit of the prime minister and had sought the necessary permission and for the choice of venue from the police commissioner for the same, as we wanted to stage a peaceful protest. But later we dropped the plan since we realised that we cannot bring a large number of people together. After I returned from the commissioner's office, two policemen came to my home and sat on the verandah. I asked them the reason and they didn't reply properly. They later went out of the compound and waited. Even in the morning, they followed me wherever I went," Balakrishnan told The Federal.
K. Saravanan, a member of the People's Union of Civil Liberties (PUCL) said that the government has begun intimidating the dissenting voices and this was one such action.
"In view of PM's visit to Tamil Nadu tomorrow, the state police has put Kisan leader Balakrishnan under house arrest. House arrest is something new to Tamil Nadu. Edappadi government seems to have 'imported' it from Kashmir. Dangerous," tweeted journalist R Vijayasankar.