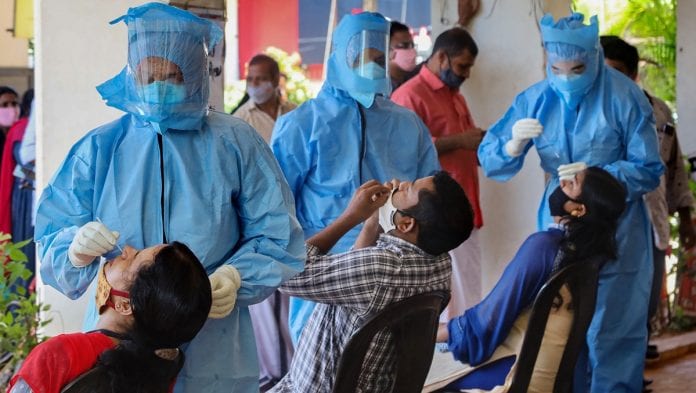 In what came as a grim development, Tamil Nadu on Saturday (July 25) crossed the two lakh-mark for COVID-19 cases, with a record single-day spike of 6,989 fresh infections.
Saturday's infection numbers pushed the total tally to 2,06,737.
The death toll climbed to 3,409 with 89 fatalities reported in the last 24 hours. The number of those discharged today after recovery was 7,758, taking the total recoveries to 1,51,055, a health department bulletin said.
Continuing with the aggressive testing, health workers tested 64,315 samples, pushing the aggregate to 22,87,334.
Meanwhile, the recovery rate in the state is 73 per cent, and the mortality rate 1.64 per cent.
Chennai reported 1,329 new cases on Saturday, and the state capital's tally stood at 93,537. The number of deaths recorded in the same period stood at 20.
Other districts that recorded a spike in cases over the last 24 hours include Chengalpattu (449), Kancheepuram (442), Thiruvallur (385), Virudhunagar (376), Tuticorin (317), Madurai (301), Coimbatore (270), Ranipet (244), and Vellore (212).
Tamil Nadu has the second highest number of COVID-19 cases in the country after Maharashtra, with Delhi ranking third in the list.