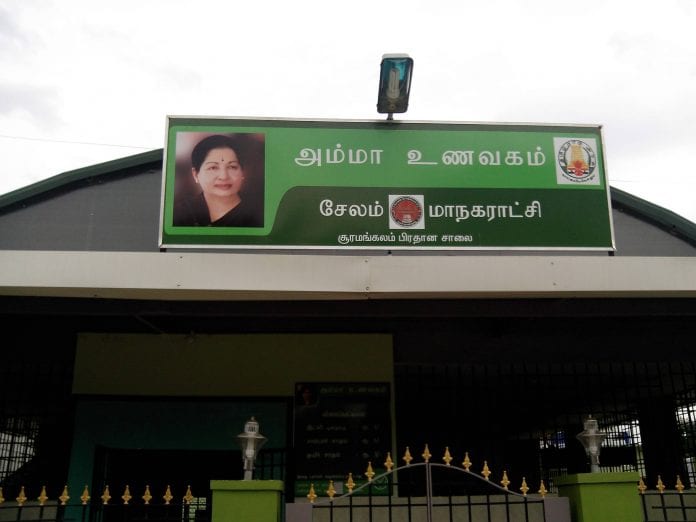 The Tamil Nadu Assembly on Thursday witnessed sharp exchanges between the ruling DMK and main opposition AIADMK over the running of Amma Canteens and the governments breakfast scheme for students.
Opposition legislator SP Velumani referred to welfare measures that his party AIADMK had introduced during its previous terms in power, such as the Thalikku Thangam (Gold for Mangalsutra) and free-laptop-for-students schemes, saying that such initiatives should be continued by the DMK regime.
If this was not implemented, his party chief and Leader of Opposition Edappadi K Palaniswami would do it after returning as Chief Minister, Velumani, a former minister said, initiating the debate on Demand for Grants to the Municipal Administration Department. When Velumani made a point on the Amma Canteens and said that funding should be provided, Minister K N Nehru intervened and said no canteen had been shut down and that a fund allocation of over Rs 120 crore had been made.
The principal opposition was making allegations in respect of running Amma Canteens for political reasons, the Minister said. Amma Canteen, the low-cost chain of eateries, is run by local bodies and was launched during the AIADMK regime. Palaniswami batted for inspections to be conducted at the outlets to ensure that quality was being maintained.
Chief Minister M K Stalin said appropriate action would be taken if the Opposition pointed to specific deficiencies if any, with proof. Speaking about the DMK governments breakfast scheme, launched in Madurai on September 15 last year by Chief Minister Stalin, Velumani said the AIADMK regime had already introduced such a scheme for school students in 2019. Health Minister Ma Subramanian however, said that the AIADMK governments programme had been an initiative taken forward in association with an NGO, Akshaya Patra, and was not a government scheme. Leader of Opposition Palaniswami said the breakfast scheme benfitted the poor and wondered how it could be "wrong" when it was implemented by his AIADMK-led government and "right" when the scheme was rolled out by the DMK regime. Referring to how the breakfast programme was funded during the AIADMK regime, Finance Minister Palanivel Thiaga Rajan said the discretionary fund provided to the Governor had been increased to Rs 5 crore in 2019 (AIADMK regime) from the previous Rs 50 lakh and Akshaya Patra was given Rs 4 crore in two instalments. The remaining Rs 1 crore was "shifted", and subsequently the scheme came to an end, he said. Leader of the House Duraimurugan said only the Governor could provide an answer in this regard.
---
(Except for the headline, this story has not been edited by The Federal staff and is auto-published from a syndicated feed.)