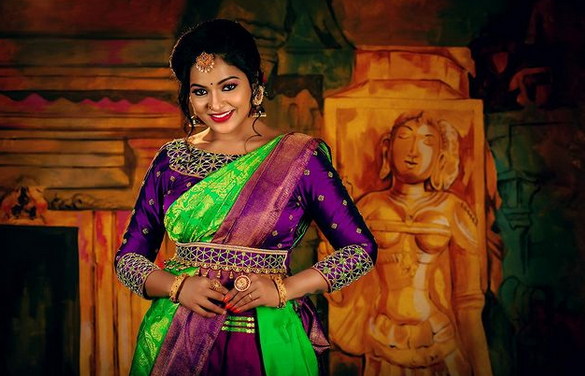 Television actress VJ Chitra of Pandian Stores fame was found dead at a hotel in Chennai's Nazarethpeth on Wednesday (December 9).
Chitra, 29, was found hanging from the ceiling of the hotel room. The police suspect it to be a case of suicide.
Reports quoting police said the actor had checked into her room after 1 am on Wednesday after coming from a shoot and the hotel's manager called the police helpline number to report about her death at 3.30 am.
The postmortem of the body will be conducted at Kilpauk Medical College and Hospital on Wednesday.
Hours before her death, Chitra had uploaded photos of herself on Instagram where she is seen wearing a purple and green sari.
Police are reportedly questioning her fiancé Hemanth, a businessman, who was staying with her in the hotel since their engagement in August, as well as staff of the hotel to find more about the alleged suicide.
According to Times of India, Hemanth told police that Chitra told him that she would go for a bath after returning from shoot at 2.30 am. Hemanth said he waited outside and when knocked on the door later didn't get any response and had to inform the hotel staff. After opening the room with the help of a spare key, Hemanth and hotel employee Ganesh found Chitra hanging from the ceiling with the help of her sari.
The actor's family, who live in Chennai, has been informed about her death.
Chitra is known for her role of Mullai in popular TV soap Pandian Stores. Reports say she had signed up for an important role in an upcoming Tamil film.