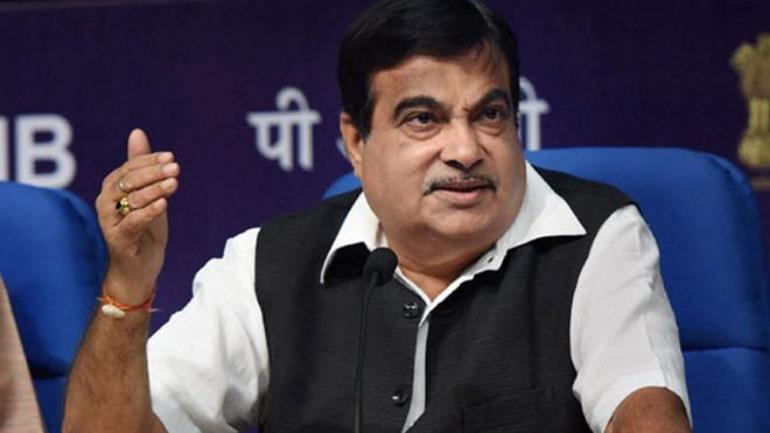 Tamil Nadu had the most number of accidents registered among states in 2018, according to data from the National Crime Records Bureau (NCRB).
However, Union Minister Nitin Gadkari on Saturday (January 11) praised Tamil Nadu for bringing down the number of road accidents by 29 per cent and fatalities by 30 per cent.
"Awareness and adherence to traffic rules among people, and united efforts by police, RTOs, NGOs among others were key to reducing road accidents," he said.
Tamil Nadu recorded 66,110 accidents in 2018 and was followed by Madhya Pradesh (49,080), Karnataka (41,707), Uttar Pradesh (40,783) and Kerala (40,519).
Also read: Road accidents leading cause of premature deaths among young males
Uttar Pradesh topped the list for the number of deaths in road accidents in 2018, with 26,329 deaths. It was followed by Maharashtra (17,664), Tamil Nadu (14,247), Madhya Pradesh (12,975), and Karnataka (10,990).
Road accidents have seen a steady increase in Tamil Nadu since 2014, till 2016 after which it has been falling. A total of 69,095 accidents were reported in 2014, 70,801 in 2015, 73,283 accidents in 2016, and 67,595 in 2017.
The number of deaths recorded in Tamil Nadu in 2014 was 17,023, followed by 17,376 deaths in 2015, 19,049 in 2016, 18,120 in 2017, and 14,247 deaths in 2018.
"Every year, around 1.5 lakh people are killed in five lakh accidents across the country," Gadkari said and expressed remorse that his ministry could not reduce these numbers despite taking several measures.
Also read: Road discipline needs education, higher fines alone won't help
"Five lakh accidents take place in the country every year and around 1.5 lakh people are killed, and between 2.5-3 lakh people are injured. The GDP loss to the country is two per cent. Besides, 62 per cent of those killed in road accidents are in the 18-35 age group," Gadkari said.
On the other hand, Mizoram saw the least number of traffic accidents, with just 50 cases being registered. Nagaland came second on the list with 59 accidents, and Sikkim after that with 189 accidents.
Arunachal Pradesh saw 229 accidents, while Meghalaya had 259 accidents being registered.
Nagaland recorded the least number of deaths in traffic accidents in 2018, with only 44 deaths. It was followed by Mizoram (62), Sikkim (71), Manipur (135), and Arunachal Pradesh (163).
(With agency inputs)