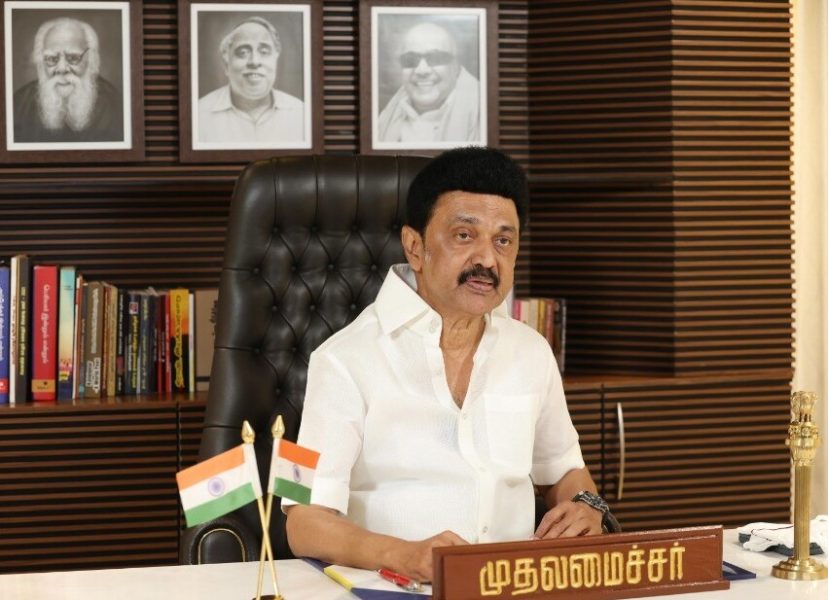 The death toll in Tamil Nadu's hooch tragedy in two northern districts increased to 14 on Monday and 51 people who consumed the spurious brew were being treated in various hospitals, according to multiple reports.
After visiting those being treated at Villupuram government medical college hospital, Chief Minister M K Stalin announced Rs 10 lakh solatium to the kin of the deceased in the two incidents. To those who are being treated, Rs 50,000 assistance would be given.
He also said the investigation into the episode would be transferred to the CB-CID and he assured tough action.
According to a preliminary police probe, the use of methanol by illicit brewers has led to the tragedy.
AIADMK chief and Leader of Opposition, K Palaniswami said he had spoken in Assembly on increased "illicit liquor" availability in Tamil Nadu. Had the government taken appropriate action, such incidents could have been averted.
Also Read: PTR loses finance portfolio, but TN cabinet rejig was not only about him
"Chief Minister Stalin is fully responsible. He should resign from his post, he is an inept CM," he told reporters in Tiruchirappalli. He alleged deterioration of law and order situation in the state. BJP state chief K Annamalai also slammed the ruling DMK over the issue.
After consuming illicit liquor, nine persons died in Villupuram district and five others in Chengelpet district.
The nine persons belonged to Ekkiyarkuppam fishing village near Marakkanam in Villupuram district. In Villupuram, 40 persons are being treated at the medical college hospital here at Mundiyampakkam. Three others were being treated at JIPMER Hospital and another person at Puducherry government hospital.
Stalin said in Chengelpet district's Perunkaranai village, five persons died after drinking illicit brew and seven persons were being treated at the Chengelpet government medical college hospital.
In both Villupuram and Chengelpet, methanol was used to make the brew and empty bottles of alcoholic beverages sold in state-run TASMAC stores were used in Chengelpet to fill the illicit liquor.
The Chief Minister said impartial action would be taken against officials for not implementing the government's order to completely end the brewing and sale of illicit liquor. Later, he chaired a high-level meeting and directed police officials to pay special attention to end illicit liquor. "There should be no kind of compromise on the matter," he warned officials.
Villupuram superintendent of police N Shreenatha, among others officials, was placed under suspension while his Chengapattu counterpart A Pradeep was transferred.
(With Agency inputs)