Tamil Nadu Chief Minister Edappadi Palaniswami is set to go on his first foreign trip to the US and the UK on August 28 to attract investments and give a shape to his ambitious Yaadhum Oore (All Places Are One) project.
Palaniswami will be accompanied by Health Minister C Vijaya Baskar and Industries Minister MC Sampath on the trip and will return by September 9.
Sources told The Federal that Palaniswami is likely to undergo a health checkup after the official visit.
Advertisement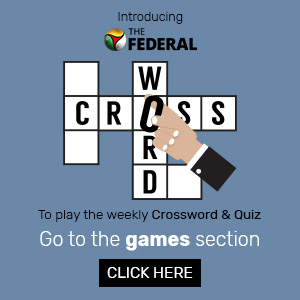 Also read: Palaniswami calls Chidambaram 'a burden on earth', Karti responds
The CM and his team would be meeting healthcare experts and other entrepreneurs to encourage them to invest in Tamil Nadu.
"As per the plan, he is first meeting resource-persons in the health sector in London and will be visiting the London School of Hygiene and Tropical Medicine and Kind's College Hospital in London," the source said.
Officials also said that he would visit a dairy in the US to understand and gain knowledge of the best practices followed in the dairy sector there.
In both the countries, Palaniswami will be meeting investors and talking about the Global Investors' Meet held in Tamil Nadu in January this year, when the state government got bout ₹3 lakh crore investment in commitment.
Also read: Standing apart, Edappadi Palaniswami creates a space for himself
According to sources, Deputy Chief Minister O Panneerselvam is not likely to be given charge of affairs during Palaniswami's trip, indicating that all is not well in the top leadership of AIADMK. It is being said that Palaniswami's close confidants, SP Velumani or P Thangamani may be look after the affairs in his absence.