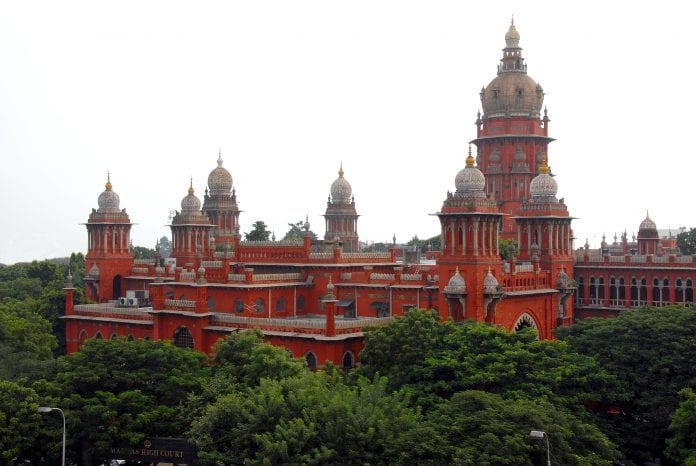 A month after the 23-year-old techie Subhasri's death, her father R Ravi filed a petition on Wednesday (October 9) in the Madras High Court seeking compensation of ₹1 crore.
Subhasri's father had earlier made a representation to the state government on September 29 requesting ₹1 crore as compensation for the death of his daughter. He requested a Special Investigation Team (SIT) probe into his daughter's death.
He further requested the state government to take necessary steps to bring in a special law with maximum punishment to curb unauthorized/illegal erecting or display of digital banners, flex boards and hoardings. He stated in his petition that, till date, the state government has not responded to his request.
Also read: HC demands reply over TN govt inaction after Subhasri's death
Ravi also mentioned in his petition that the death of his daughter was because of government officials who were negligent towards their duty.
He further said that the state government, Commissioner of Greater Chennai Corporation, Commissioner of police, Chennai city, and the District Collector of Kanchipuram were not supervising properly or instructing their sub-ordinates to execute court orders effectively.
The hearing on this matter is likely to be held on October 10.
In the previous hearings, the High Court came down heavily on the state government and the Chennai city police for their inaction towards arresting former AIADMK Councillor S Jayagopal. Jayagopal had allegedly erected the illegal hoarding on Pallavaram-Thuraipakkam road for his son's wedding.
Also read: Subhasri death case: Cops finally arrest ex-AIADMK councillor Jayagopal
Jayagopal, who had been evading arrest by staying at a resort in Krishnagiri, was arrested 12 days after Subhasri's death by the Chennai city police.
Subhasri, a 23-year-old techie, died when a banner erected illegally on the Pallavaram-Thoraipakkam radial road fell on her and resulted in her being run over by a tanker lorry on September 12.
Her death triggered a massive uproar against political parties for installing hoardings illegally across the city.