With schools and colleges closed due to COVID-19, students in Valparai region in Tamil Nadu's Coimbatore have become the 'poster child' for awareness on the arrival of a 'winged visitor' from the Himalayas and the need for its conservation.
They have been sticking posters to inform people that this is the season when the grey wagtail (motacilla cineria), known as 'saambal vaalaatti' in Tamil, migrates to the region from the Himalayas.
"The grey wagtails migrate from the Himalayas to the south every year around the first week of September. They stay here till March-April, after which they again go to the Himalayas," said Mahalakshmi, a third-year BCA student studying in the Tiruppur district. "According to the International Union for Conservation of Nature (IUCN), they fall under the 'least concern' category, meaning their population is high."
Advertisement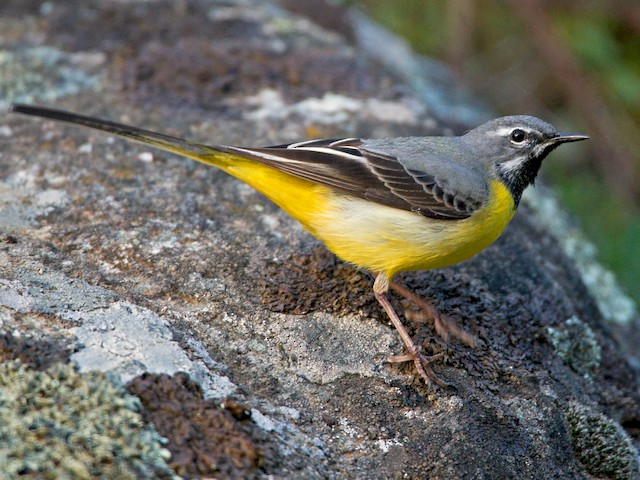 Students like Mahalakshmi are introduced to birdwatching by a youngster called Selva Ganesh. The English teacher at Cinchona Government High School in Valparai is popular among birdwatchers in the state. Having done birding for many years, Ganesh wants to pass on his knowledge to his students. They do birding regularly in and around Valparai and are now able to identify birds just by hearing their calls, said Ganesh.
He said the grey wagtail has been migrating to the Valparai region for many years, but people are not aware of the bird's importance. "To create awareness among the general public, we decided to celebrate the bird's arrival every year from 2015," said Ganesh. "We distributed sweets in our school when the birds were sighted for the first time that year."
This year, since schools are closed, students decided to carry an awareness drive by sticking posters all over the region about the bird's arrival.
"Besides posters, we have created an Instagram account called 'Young Birders Valparai'. The poster, along with a welcoming message, has a QR code. If one scans the code, it will take you to our Instagram page where we have uploaded a one-minute video about bird migration and its importance in Tamil," said Arul Manikandan a Class 12 student. "We have pasted these posters at bus stands and marketplaces where people gather."
Being an insectivore, this bird helps in controlling the growth of insects that affect the crops. These birds can be found mostly on the roadsides and streams, added Manikandan.
Valparai is a hill station known for its tea estates, wild animals such as elephants, tigers, leopards, and bears. It is also known for man-animal conflict and natural disasters such as landslides. But over the last five years, activists have been trying to create awareness about the region's ecological importance.