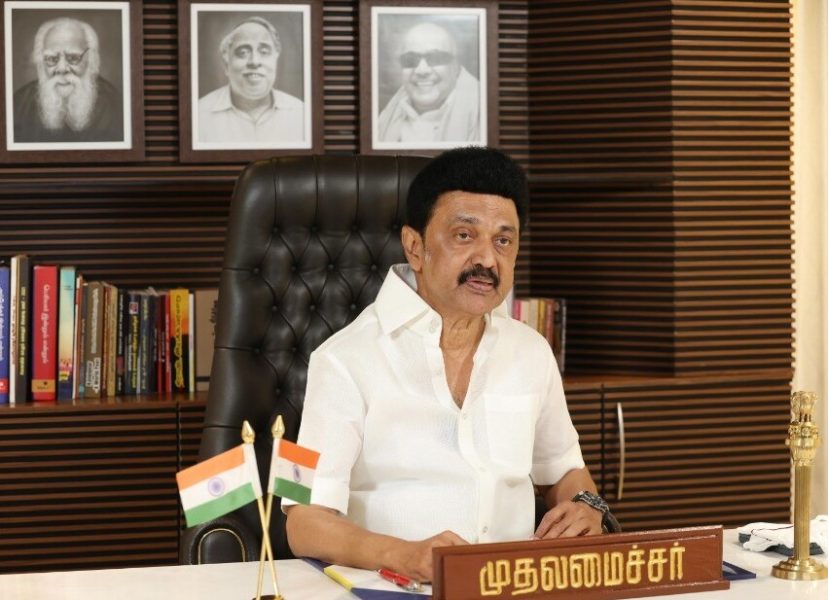 On Wednesday (April 12), the Chief Minister of Tamil Nadu, M K Stalin, appealed to non-BJP ruled States to adopt resolutions in their respective assemblies requesting the Centre to establish a time limit for Governors to approve bills that have been passed by the legislatures.
Also Read: Tamil Nadu: Saiva mutts push for Tamil mantras in Hindu temples
Writing to his counterparts, Stalin made the following points:
"Governors today are indefinitely holding various bills" that have been duly passed by the State legislatures and sent for approval. It brought the respective State administrations to a standstill in such areas related to the bills.
Considering various aspects of the issue, the Tamil Nadu government took several efforts to clarify the doubts and concerns raised by Governor R N Ravi on the bills sent for his approval. It includes a bill to ban Online Rummy — Tamil Nadu Prohibition of Online Gambling and Regulation of Online Games Bill — which has received the Governor's assent and was notified on April 10.
As our efforts failed and as we came to know that many other States have similar issues, we in Tamil Nadu deemed it fit to pass a resolution in our State Assembly urging the Union government and the President of India to fix a time limit for the Governors to approve the Bills passed by the respective Legislatures.
I am sure that you will agree with the spirit and content of the resolution, and extend your support in this regard to uphold the sovereignty and self-respect of the State governments and the Legislatures by passing a similar resolution in your State Assembly.
The Constitution has clearly defined the roles and responsibilities of the Union and State governments along with that of the Governor. However, it has been observed that such time-tested principles are neither respected nor followed now, affecting the functioning of the State governments.
As you are aware, Indian democracy today stands at a crossroads and increasingly we are witnessing the fading away of the spirit of cooperative federalism from the governance of the nation.
Also Read: SC allows RSS to hold marches in TN, junks state's plea against HC order