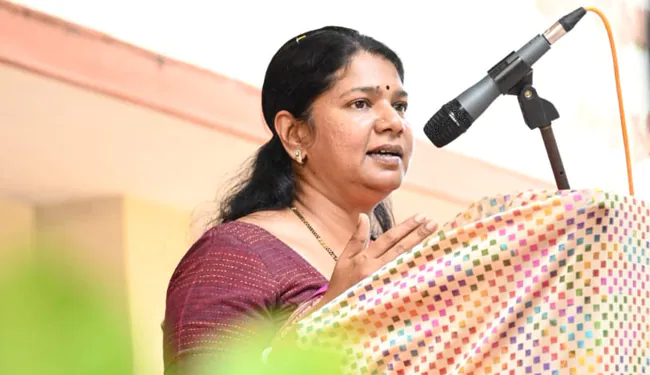 The Supreme Court rejected on Thursday (May 4) an election petition that contested the victory of DMK MP Kanimozhi in the 2019 election from Tamil Nadu's Thoothukudi constituency.
Kanimozhi had challenged a Madras High Court order which had refused to dismiss the petition against her.
Also Read: Kanimozhi joins Rahul Gandhi's Bharat Jodo Yatra in Haryana
"The election petition is dismissed. Appeal is allowed," a bench of Justices Ajay Rastogi and Bela M Trivedi said.
Kanimozhi contested from the Thoothukudi constituency in 2019 and her election was challenged by a voter, A Sanathana Kumar, on grounds that she failed to mention her husband's Permanent Account Number (PAN) in her election affidavit disclosing family assets.
Also Read: DMK's Kanimozhi apologises to Khushbu for partyman's remark