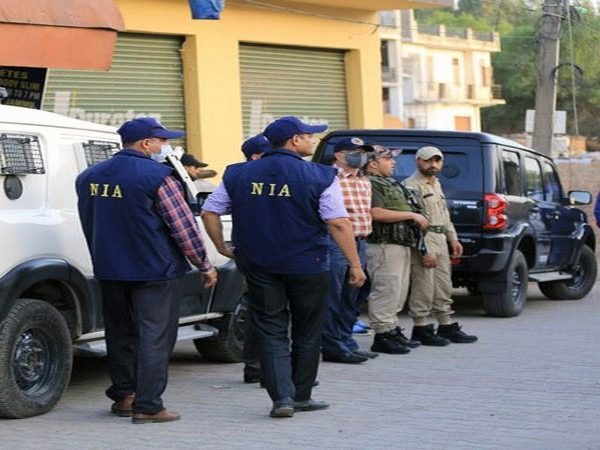 Ramalingam murder case: NIA conducts raids in TN, announces cash reward
The National Investigation Agency (NIA) conducted raids on Sunday (July 23) at 21 locations in Tamil Nadu in connection with a 2019 conspiracy case related to the Popular Front of India (PFI).
The case is linked to the alleged killing of a person who was reportedly protesting against forcible conversions, said an official.
Ramalingam was brutally killed on February 5, 2019 in Paku Vinayakam Thoppu, Thanjavur, allegedly by members and office-bearers of the PFI, which conspired the attack.
#WATCH | NIA searches underway at SDPI president Nellai Mubarak's residence in Tirunelveli, Tamil Nadu in connection with the February 5, 2019 murder of one Ramalingam, who had opposed the Dawah work of leaders of PFI. pic.twitter.com/rN5pNEcX97

— ANI (@ANI) July 23, 2023
The raids were conducted on the homes and residential premises of five absconding Proclaimed Offenders (POs) and suspected functionaries of the banned outfit including Nellai Mubarak, who is also the state president of the SDPI.
Others whose houses were raided included absconding accused Mohammed Ali Jinna, Abdul Majith, Bhurkhanudeen, Shahul Hameed and Nafeel Hassan, an NIA spokesperson said.
Also Read: NIA exposes international links of Khalistani terror groups, their complex fundraising
The NIA has announced a reward of Rs 5 lakh for anyone providing information leading to the arrest of any of the five absconders, the official said, adding the prosecution of others already arrested in the case is currently underway.
The NIA had filed a chargesheet against 18 accused, including the five absconding persons, before a special court in Chennai. The agency had declared the absconding accused as Proclaimed Offenders.
"The latest round of raids, in the districts of Thanjavur, Madurai, Tirunelveli, Tirupur, Villupuram, Trichy, Pudukottai, Coimbatore and Mayiladuthurai, led to the seizure of several digital devices (mobile phones, SIM cards and memory cards) and documents," the spokesperson said.
He said the accused persons killed Ramalingam in "an extremely violent manner" as he objected to the forcible conversion of underprivileged persons by a "Dawah Team or proselytization team dispatched from Arivagam, Theni (now attached as proceeds of terrorism under section 25 of UA(P) Act)".
Also Read: NIA conducts searches in TN over former PMK functionary's killing
According to NIA investigations, the violence was "instigated" to instill fear among the opponents of the outfit to drive a wedge between the communities by inciting communal hatred and violence.
The PFI was declared an unlawful association under the UAPA by the central government on September 28 last year.
(With agency inputs)