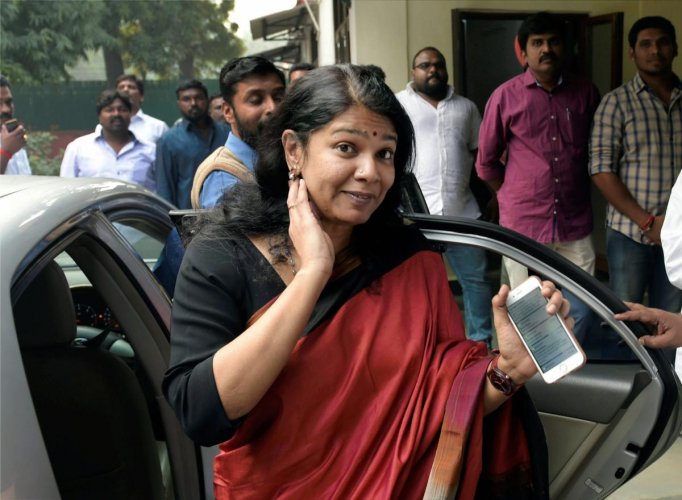 Tamil Nadu will elect six Rajya Sabha (RS) members on July 18 as the term of the current members are coming to an end.
DMK leader Kanimozhi, who was a Rajya Sabha member, got elected to the Lok Sabha, following which she resigned from the Upper House.
The other members whose terms are ending on July 24 are AIADMK's KR Arjunan, R Lakshmanan, V Maitreyan and R Rathinavel and CPI's D Raja.
Also read: SC rejects Congress plea against separate RS elections in Gujarat
From Tamil Nadu, a total of 18 MPs are sent to the Rajya Sabha. Of this, currently, the AIADMK has 12, the DMK four and the Left parties one each. To win the Rajya Sabha elections, a candidate needs the support of 34 MLAs.
While, the DMK has promised two seats to its allies, it may find another suitable candidate from its own party. MDMK leader Vaiko is expected to enter RS after 20 years. The DMK has also promised the Congress one RS seat.
Having won only nine seats out of 22 in the Assembly bypolls, the AIADMK's tally now stands at 123 and it can comfortably win three seats in the Rajya Sabha elections.
DMK, which won 13 seats in the bypoll, increased its Assembly strength to 101 from 88, but is one short of winning the the third RS seat comfortably. However, it can sail through with the support of seven Congress and one IUML MLAs.