In a unique step, more than 100 sanitary workers in Pudukkottai district were given mental health counselling under the district mental health programme, recently. The counselling, touted as the first-ever programme conducted for sanitary workers in the country, coincided with the Mental Health Week which was observed between October 6 and October 12.
Counselling on mental wellbeing was given to 103 sanitary workers – 73 women and 30 men – in the camp on October 18.
Authorities said the prevalence of stress-related mental conditions like depression, insomnia and suicide attempts by sanitary workers, encouraged them to start the programme.
Advertisement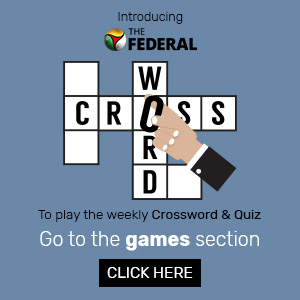 "We found that around 32 workers who attended the camp suffered from mental health conditions like sleep disturbance, sadness, palpitations, helplessness, recklessness and had a history of suicidal attempts," said Dr Karthik Deivanayagam, nodal officer of the district mental health programme.
Besides the above problems, almost all of them had workplace stress, he said. "The stress is higher when they are in the process of segregating degradable waste from non-degradable waste," he added.
Lauding the initiative, activist and documentary filmmaker Pudhugai Selva, who is also involved in the initiative says it was the first time that sanitary workers were treated as any other humans.
"It was the first time they heard kind words like 'did you eat? Do you have a good sleep? Are you having any hallucinations?' Most of the workers took up this job because it was passed on to them by their parents. It is seen that within a short time of taking up this work, most of the workers, both men and women, get addicted to alcohol after having difficulty in sleeping," he said.
Selva says the camp was a "relief" for many of the sanitary workers who experience some form of untouchability on a day-to-day basis.
While the district has more than a thousand sanitary workers, the Pudukkottai municipality alone has 250 permanent and 120 temporary workers. "If the administration conducts this exercise once in three months, it will benefit more workers," said J Subramanian, commissioner, Pudukkottai Municipality.
"We regularly conduct medical camps for sanitary workers. But this is the first time, we conducted mental health camps for them. We announced a holiday for them on that day. At the camp they were provided snacks and counselled by seven doctors. The camp was received well," he said.
Deivanayagam says the camp was possible because of a successful collaboration between the municipality and the state health department, especially health minister Vijayabaskar who showed an interest in the programme.
"We will continue this programme in the coming months. First, we will conduct screening camps for all sanitary workers and identify people with mental health problems and mental illness. Workers having mental health problems will be provided counselling while those suffering from mental illness like depressive disorder, will be administered both counselling and drugs by doctors," he said.
Deivanayagam, however, urges the public to do their bit for sanitary workers to help them lead a stress-free life. "For starters, they should segregate waste in their home, which will save sanitary workers from the ordeal," he added.
This isn't the first time the district has set an example for others to follow.
Be it Arivoli Iyakkam (adult education) or studying mental health crisis in the aftermath of the devastating Cyclone Gaja, the district has always been open to new initiatives. Under Arivoli, rural women were taught to ride bicycles to enable them to attend classes without depending on others.
In the wake of Cyclone Gaja in 2018, in a collaborative survey the district mental health department along with students of Kilpauk Institute of Mental Health, studied the depression levels among victims, who lost their family and property in the cyclone. The survey was a first of its kind to be carried out in the country.
Findings of the survey were submitted to the Tamil Nadu health department to create a policy to provide mental health counselling to victims of natural calamities.