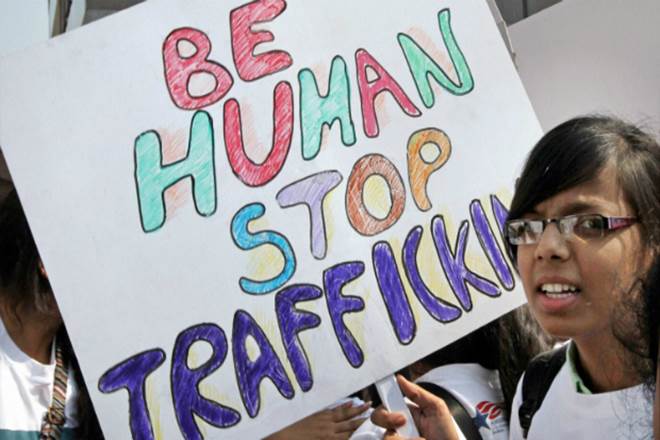 In a bid to contain human trafficking in the state, Tamil Nadu, which is a key source, transit point and destination for the crime, has come up with a One Stop Crisis team to work in all the districts of the state.
The initiative aims to establish convergence of departments working to prevent trafficking through a multi disciplinary approach.
The state has reported the release of 453 bonded labourers till July 21 this year, from various industries like brick kilns, water treatment plant, rice mills, agricultural fields, confectionery units, etc. Sex trafficking is also common in the state, with women and girls trafficked from countries like Bangladesh, while trafficking for organ smuggling is yet to be contained.
Advertisement
Also read: Govt to strengthen POCSO Act, set up fast track courts to clear cases
One Stop Crisis team, in association with the Tamil Nadu Legal Service Authority (SLSA) and the International Justice Mission, an NGO working towards prevention of trafficking, will be launched on July 31 across the state.
Talking to The Federal, T Kuralamuthan, social worker, said that the high reportage of cases in the state demands a coordinated effort from the first line of respondents — the officials from the revenue department and the sub collector.
"It (One Stop Crisis team) is a multi-pronged effort from all of them to ensure that there are no gaps in the implementation of the laws. We also are sending in a team of trained social workers into every district in the state to ensure that victims also receive psycho social care," he said.
He observed that places like Usilampatti in Theni district of TN, where school dropout rates are high, are happy hunting grounds for traffickers.
"However, the dropout rates are only seen as the concern of the School Education Department. There is a need for such issues to be picked up by other departments too because they end up as victims of trafficking. There is also a need to observe the modus operandi and come up with steps to match those of the perpetrators to prevent them," he said.
Also read: Tapping youth power to end human trafficking
Once secured, the SLSA will step in and provide legal aid to victims, said Jayanthi I, secretary of the DLSA, Chennai.
"We will be offering legal aid to those who need repatriation, like in the case of women trafficked from other countries. Across districts, we are also looking at sensitising police officials and government officers in laws concerning trafficking. We have advocates and legal volunteers who can offer their services for the same," she said.
The training sessions will be conducted throughout August.
The National Legal Services Authority in the past has offered assistance only to victims of sex trafficking. However, with intervention by activists and social workers, they have come forward to extend the assistance to all victims of human trafficking.
The SLSA has come forward to play a pivotal role in activating the entire machinery in tandem to offer the best solution for both prevention and rescue, apart from rehabilitation of the victims.