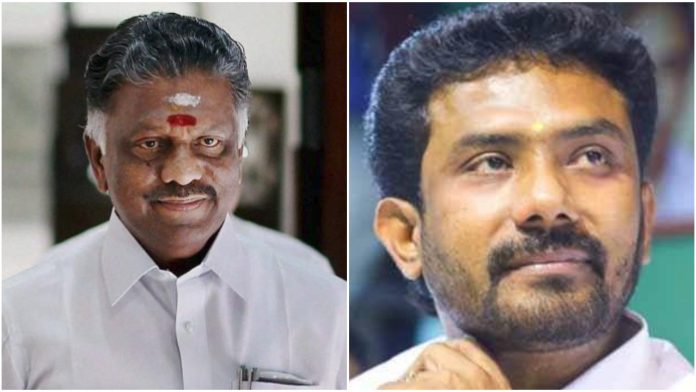 Tamil Nadu Deputy Chief Minister O Panneerselvam (OPS) and his son and first-time MP OP Ravindranath are staying put in New Delhi even after the swearing in of the Union cabinet. Sources said they expected to secure a Cabinet berth for Ravindranath, who was touted to be among the minister-designates.
TN Chief Minister Edappadi K Palaniswami (EPS) and other ministers had returned to the state capital after the ceremony, on Friday.
Speculation is rife that OPS and Ravindranath would meet the BJP high command to push for a cabinet berth.
Sources in the AIADMK said OPS had sought a cabinet berth for his son and the only AIADMK MP Ravindranath while EPS threw his weight behind senior AIADMK leader and Rajya Sabha MP Vaithilingam.
Given the BJP high command's proximity to OPS, it is believed that Ravindranath would get a slot. On Thursday, sources close to OPS had confirmed that Ravindranath got a call to attend a meeting with PM Narendra Modi. But it turned out that Ravindranath did not attend the evening meeting held at the PM's residence. Only during the swearing-in ceremony was it known that none of the MPs from Tamil Nadu got a cabinet role.