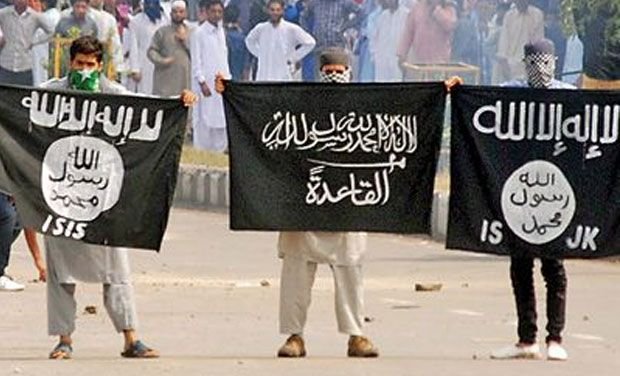 The National Investigation Agency (NIA) on Friday (June 14) made another arrest in the IS Tamil Nadu module case. The security agency arrested Shiek Hidayathullah for pro-IS activities and being a member of the banned terrorist organisation Students Islamic Movement of India (SIMI).
Earlier on Wednesday (June 12), the NIA raided the premises of six people in Coimbatore – Mohammed Azharrudin, a resident of Anbu Nagar in Ukkadam, M Abubacker (30) of Kuniyamuthur, Y Idhayathullah (37) of South Ukkadam, A Saddam Hussain (30) of Podanur, S Akram Zindha (26) of Podanur and I Ibrahim alias Shayin Sha (28) of Ukkadam.
After the search operation, Mohammed Azharrudin, the mastermind of the IS Tamil Nadu module, was arrested by the NIA. Later, the five others were asked to appear before the agency in Kochi.
The NIA sleuths were inquiring with Abubacker, Hussain, Zindha and Sha on Thursday (June 13) and Friday (June 14). According to NIA's official statement, while questioning regarding the incriminating materials recovered during the search operation at their houses, it was revealed that Hidayathullah was involved in pro-ISIS activities.
"Scrutiny of documents from his house has revealed that Hidayathullah has remained associated with the proscribed terrorist organisation Student Islamic Movement of India (SIMI) as well," the statement read.
Subsequently, the NIA arrested and produced him before the special court for NIA cases in Ernakulam after which he was remanded under judicial custody.
Apart from these six people, the NIA has also summoned three others from Coimbatore to appear before the agency for an inquiry over their alleged allegiance to the ISIS module.
On May 30, the NIA registered a case against the six for propagating the ideology of the ISIS for recruiting vulnerable youth to the terrorist organisation to carry out terrorist attacks in South India, especially in Tamil Nadu and Kerala. The six were believed to be associated with Zahran Hashim, the mastermind of the Sri Lanka Easter blast with the intention of forming a unit in India.