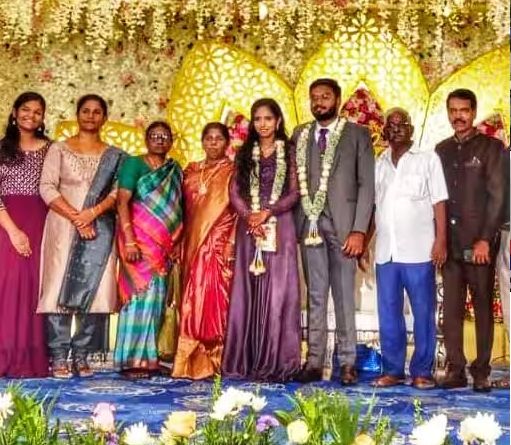 Newly wed doctor couple from Chennai die during photoshoot in Bali
In a tragic turn of events, a doctor couple from Chennai drowned during their honeymoon in Bali on Friday, barely a week after their wedding.
Preliminary probe revealed that the couple was doing a photoshoot on a speedboat when they lost balance and drowned. Families of the victims have rushed to Bali to bring back the bodies. The deceased were identified as Lokeshwaran and Vibushniya, who got married in Poonamallee on June 1. While Lokeshwaran's body was recovered within a few hours, Vibushniya's body was found only on Saturday morning.
Also read: 5 young men drown while performing ritual in Chennai temple pond
Her family lives in Seneerkuppam near Poonamallee. She had completed her MBBS from a private institute in Coimbatore. Lokeshwaran hails from Salem, police said. The kin of the deceased couple have sought the help of the Tamil Nadu government as well as the Union government in bringing the bodies of the newly-wed couple to Chennai through the Indian embassy in Indonesia. Relatives of the victims said that arrangements have been made to bring the bodies to Malaysia and then to Tamil Nadu, as there is no direct flight from Indonesia to Chennai.