Muralitharan biopic on bouncy pitch as Sarathkumar bats for Vijay Sethupathy
Even as Kollywood watches in silence while Tamil nationalist outfits and fans continue to cast aspersions on actor Vijay Sethupathy for choosing to play controversial Sri Lankan bowler Muthiah Muralithran in his next 800, actor-politician Sarathkumar has come out in support of the actor.
Ever since the poster for the film released on October 14, social media has gone berserk with both fans and fringe groups pooh-poohing Sethupathy for supporting a player who is said to be close to the Rajapaksa family (responsible for the doom of the LTTE, fighting for Tamil Eelam in the country) and demanding a ban on the project,
Criticising naysayers for curtailing artistic freedom, Sarathkumar said Sethupathy has the right to choose and play Muthiah Muralidharan.
"One should not damn actors. They have the right to choose a character. The movie world will lose its freedom if there are demands that an actor should act only like this and in certain roles," Sarathkumar said.
Earlier, Congress MP from the state Karti Chidambaram had tweeted that it was no business of fringe elements to decide on whom movies can be made.
"Will the fringe, of all spectrums, start deciding which actor can act as which character in any movie? Will they also decide on whom movies can be made? Perhaps they should issue an "advisory" on historic and mythological characters that can and cannot be portrayed and by whom," he tweeted.
In a tweet, actor Radhikaa Sarathkumar has also questioned why people opposing the biopic are not questioning Muralitharan's role as the captain of the Sunrisers Hyderabad IPL team.
"The owners of #Sunrisers, SunTV, though they have political affiliations, all these decades they could distinctly & professionally handle politics, sports & entertainment with due credits. Why not our film industry look at entertainment away from political view point (sic)," she said.
What is the hullabaloo all about?
As soon as the poster of the film released on Thursday, a controversy broke out over Sethupathy essaying the role of Muralitharan, who is rumoured to have been sympathetic towards the Rajpaksa government during the 26-year-long civil war between the Sri Lankan government and the LTTE.
The issue hit a raw nerve, mostly of those espousing Tamil nationalism and sympathetic towards LTTE like the MDMK and Nam Tamilar Katchi, who asked Sethupathy to drop the film.
Pro-Tamil political outfits suspect the film, a biopic on the bowler, will show the Rajapaksa brothers in a positive light due to his close ties with them.
PMK founder S Ramadoss on Thursday said Sethupathy will be part of the Tamil Eelam history if he drops the film, but will be known as a betrayer if he does otherwise.
"I respect the creative freedom of Vijay Sethupathy. But, that freedom should not be used to shame the motherland. I am not going to urge him to drop his plan of acting in the film," he said in a statement.
NTK leader Seeman too urged Sethupathy to shelve the project "respecting the sentiments of Tamils across the globe."
Calling Muralitharan a proxy of the Rajapaksa family, who has acted against the ethnic Tamils in Lanka, he said a biopic on him would go against the "struggle for freedom of Eelam."
Pro Eelam groups and fans have also alleged that Muralitharan never spoke against the atrocities inflicted on Tamil population by the Sri Lankan government and have decried the poster of the film where Sethupathy wears the Sri Lankan flag on his jersey.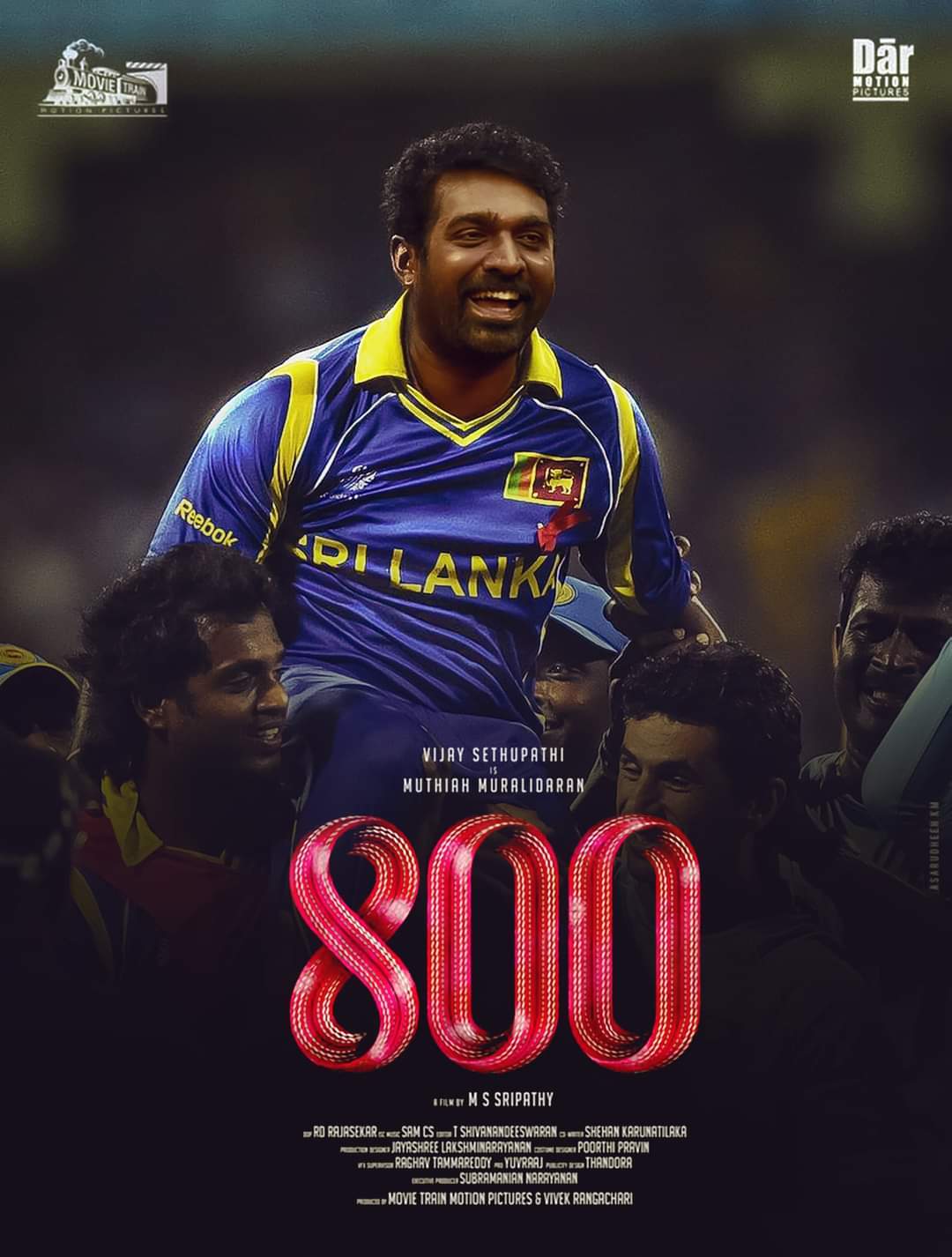 Politicians like Seeman have warned Sethupathy that releasing the film may end his career.
Muralitharan in his defence
A controversial statement by Muralitharan in 2019 in which he called 2009, "the best year of his life," the year when the Sri Lankan civil war ended albeit with a lot of bloodshed, is also being translated as a celebration of the genocide of Eelam Tamils and support for the Sri Lankan government.
Coming clear on the issue, Muralitharan in a statement on Friday (October 16) said his 2019 statement has been misconstrued.
"There have been many allegations levelled against me that I supported genocide. For instance, when I made a statement in 2019 that 2009 was the best year of my life, it was misconstrued that I was celebrating the genocide of Eelam Tamils. As someone who has constantly spent his life in a conflict-zone, the end of the war in 2009, was a welcome change. I was happy that there were no deaths on both sides in those 10 years. I have never supported genocide and I never will," he said.