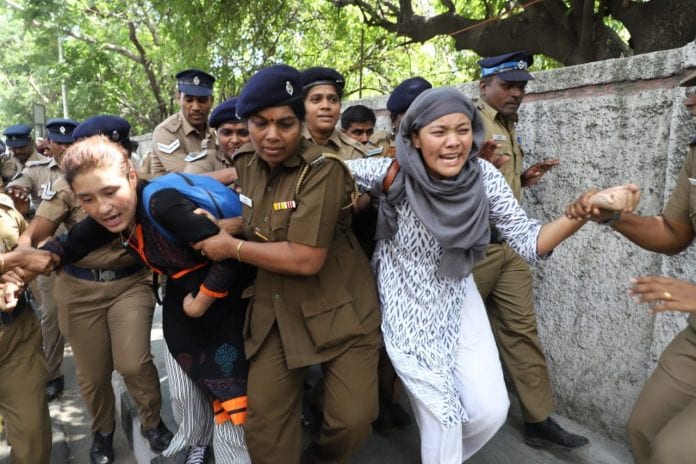 Police on Friday (October 11) arrested five Tibetan students for trying to a stage a protest against the visit of Chinese president Xi Jinping, outside the ITC Grand Chola Hotel where he will stay during his two-day tour to India.
Sources said 11 Tibetans including students and journalists were detained by Chennai police.
Around five Tibetan students gathered near the ITC Grand Chola hours before Jinping reached Chennai International Airport. The protesters were detained and taken to a nearby police station soon after they raised slogans against the Chinese president. Police also detained six Tibetans from Bengaluru who landed at the airport on Friday, on the suspicion that they had come to the city to protest against the visit of the Chinese president.
On Thursday night, Chennai police, based on intelligence inputs detained three Tibetans including two journalists who had come to the city cover the informal meet between Jinping and Prime Minister Narendra Modi in Mamallapuram. All the three were detained at the Flower Bazaar police station.
Police said the detainees would be released on Saturday evening after the meeting of the two leaders is over.