The second informal meeting between Prime Minister Narendra Modi and Chinese President Xi Jinping, has brought development and distress for residents and traders of Mamallapuram, where the two leaders are set to meet.
Between October 11 and 13, Unesco heritage sites at Mamallapuram will witness an influx of politicians and businessmen from China along with Modi and Jinping, who are expected to discuss issues related to border, security and trade.
As part of the arrangements, the Tamil Nadu government has giving a grand facelift to Mamallapuram, and it had started as early as a month ago. Basic amenities like good roads, street lights, CCTV cameras and water supply have all gotten a boost.
Advertisement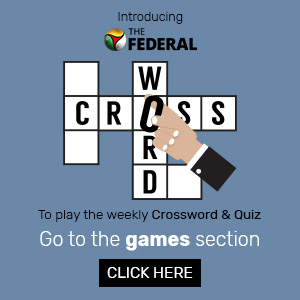 Officials from various departments like public works, electricity, revenue, tourism and police have come together to complete the works a week before the meet.
The facelift work started from Kovalam, 20 km before Mamallapuram. New roads have been laid over old ones, medians have been painted, encroachments on pavements removed, new walls using concrete slabs have been erected on both sides of the roads and white-washed. Dry grass near Krishna's butterball have been removed and artificial green grass bed has been set up. Rectangular Karungal (black stone) slabs have been fixed in existing lanes located in front of the Five Rathas.
Workers have been given temporary identity cards. Guards from private security services have also been deployed at the heritage sites.
"Though there are works being carried out, we found no inconvenience" said, a tourist.
Though the residents are happy about the developments, it is the sculptors who are affected most. Revenue officials asked sculptors to take away their sculptures and idols kept in front of their shops along pavements.
Vinoth Kumar, a sculptor, said that they keep their sculptures on the pavement, since it gives more visibility and attracts the tourists.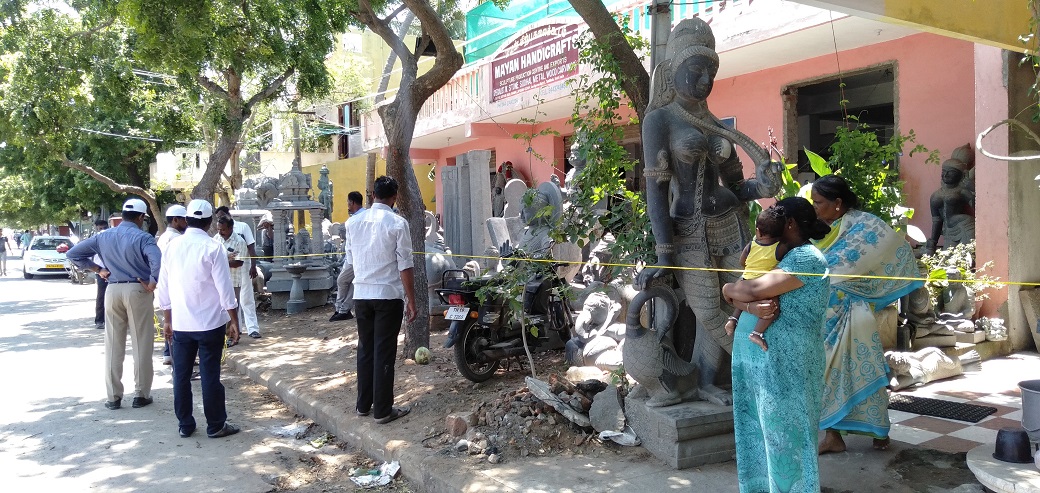 "We keep the sculptures on the pavement all throughout the year. Now, due to the meeting, officials asked us to remove these from the pavement. We don't have much space inside our workshop and because of the lack of space, our work has been stuck," he said.
He said the officials asked them to remove the roofs that covered the pavement.
Revenue officials were also seen tying nylon ropes from one end of pavement to the other, to be used as markings.
"These ropes are margins. The shopkeepers and sculptors should not cross the margin or keep their products" said an official.
Though this has upset some of the shopkeepers, the official said most of the shopkeepers were cooperative.
"It is not like that we are removing the encroachments. We are just asking the shopkeepers and sculptors to arrange their products properly," he added.
Lodge owners are the other set of affected people. As a security measure, all the lodge owners are asked to submit all the room keys of their hotels to the police by October 8.
Gangadharan, a lodge owner, said, "From October 8 to 13 tourists cannot book the hotels. All the rooms will be given to police, military and paramilitary personnel. Even residents were advised not to allow their relatives to stay in their homes without proper identification documents."
Armed policemen have been deployed round the clock at all sites such as Shore Temple, Arjunan Penance, Five Rathas and Krishna's butterball. Every night, patrolling is being carried out in and around Mamallapuram, said a police official.