The April 6 election to Tamil Nadu's 234-seat assembly will be a mega clash of the two major Dravidian camps, where ruling AIADMK will face a second chance at reasserting itself in post-Amma politics against arch-rival DMK's shining 2019 record. The AIADMK's big-brother BJP is apparently not taking a lead role but is certainly a decisive factor.
The Election Commission announced the election scheduled for Tamil Nadu and three other states – Assam, West Bengal, and Kerala – and Puducherry on Friday. According to the announcement, all 234 assembly seats of Tamil Nadu will go for a single-phase election on April 6 (Tuesday). Votes for all assembly elections will be counted on May 2.
Election schedule
Advertisement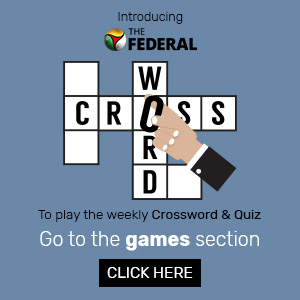 Date of issue of notification: 12.03.2021 (Friday)
Last date of making nomination: 19.03.2021 (Friday)
Date of Scrutiny: 20.03.2021 (Saturday)
Last date of withdrawal: 22.03.2021 (Monday)
Date of poll: 6.04.2021 (Tuesday)
Major contenders
The two major Dravidian camps – AIADMK and DMK – are the leading forces in this election. While AIADMK is being led by Chief Minister Edappadi Palaniswmai and deputy O. Panneerselvam, DMK is led by M.K. Stalin, son of the late party patriarch M. Karunanidhi.
While BJP has tied up with AIADMK, rivals Congress and DMK are now chalking out a seat-sharing plan. For both DMK and AIADMK, this will be the first state election in the absence of prominent leaders, J. Jayalalithaa and M. Karunanidhi, who died in 2016 and 2018 respectively.
Related news | AMMK projects Dhinakaran for CM, announces new front for TN polls
Besides, actor Kamal Hassan's Makkal Needhi Maiam (MNM) is also in the fray, hoping to make a mark in the polls.
AIADMK is also facing a threat from Jayalalithaa's close aide VK Sasikala. She was expelled from the party after Jayalalithaa's death when she was jailed in an assets disproportionate case. She's now back and expected to lay claim to the party, making it a power struggle. Her nephew TTV Dhinakran, who now heads the AMMK, will also be in the fray.
What 2021 election will be fought on
Palaniswami will be betting on AIADMK's "positive performance" to secure a record third term in a swing state like Tamil Nadu. Its campaign has focused on its welfare measures, infrastructure projects besides initiatives including a recent amendment that enhanced punishment for crimes against women and children.
Meanwhile, Prime Minister Narendra Modi has launched several projects in Tamil Nadu in recent days and kick-started his party's campaign with a sharp attack on DMK-Congress over corruption.
The AIADMK has been flaunting its "effective tackling" of the pandemic and sops given to the poor. They are listing out ₹1,000 cash assistance and the essentials given to ration card holders, besides a Pongal gift hamper of ₹2,500 per family.
Related news | AIADMK enters vitriolic phase of polls, faces internal and external rebellion
The government had also announced farm loan waivers and an accident cum life insurance scheme for Below Poverty Line families, besides passing a bill for sub-quota for Vanniyars, a most backward community in Tamil Nadu.
DMK has already begun its drive to reach out to the voters with programmes like the "Stalin's voice towards dawn," featuring tours by party chief MK Stalin. Youth wing leader and Stalin's son Udhayanidhi Stalin, party MP Kanimozhi were also in the forefront who spearheaded several poll initiatives like 'We reject AIADMK.'
They are focusing on corruption allegations against Palaniswami and his Cabinet colleagues in the state. 'Collection, Corruption and Commission' were among the catchphrases it has been using against the AIADMK. DMK had all along accused AIADMK of being servile to the Centre and bartering away the state's interests.
Past elections
The AIADMK snatched the reins of power from rival DMK in 2011 and retained it in 2016 with Jayalalithaa leading the party then.
In 2016 polls, AIADMK had won a clear majority with 135 seats as against 97 seats bagged by the DMK coalition. In 2011 assembly election, AIADMK coalition had won 203 seats as against DMK coalition's 31 seats.
However, 2019 offered a change in scenario, with DMK winning 38 out of 39 Lok Sabha seats, leaving just one for the AIADMK, which had contested the election in alliance with BJP, PMK and DMDK.