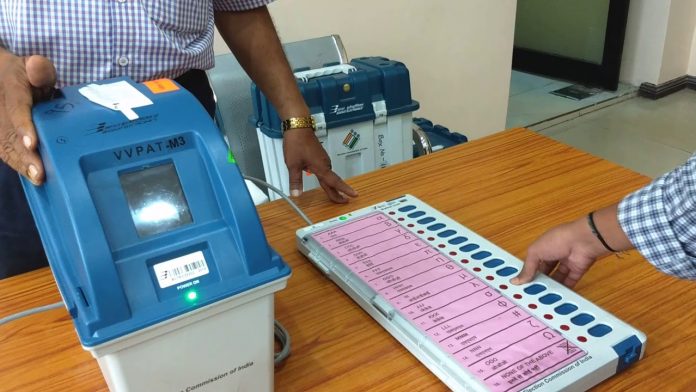 Even as counting of votes for Lok Sabha elections and Assembly bypolls was underway in 45 centres of Tamil Nadu, the DMK, in a letter to the Election Commission (EC) alleged that media persons with authorized letters from EC, were being turned away from counting centres evaluating by-poll results.
In a letter to the chief election commissioner and chief electoral officer of Tamil Nadu, DMK organising Secretary RS Bharathi said that press and media persons, having permission letters from the EC, present inside the counting centres were sent out of the counting centres across the state.
"This is probably with an intention to attempt to manipulate the votes to favour the ruling AIADMK candidates, as they are struggling to get the numbers to sustain their government," the letter read.
Bharathi also alleged that the AIADMK had adopted the same strategy in 2016 Assembly election to achieve the required results. "Unless, the authorised press persons are allowed to monitor the counting process, there may be chances of interrupting and manipulating the counting process by adopting all illegal methods,"Bharathi said.
He urged the EC and the CEO to intervene into the matter and ensure transparency in counting of votes for the Assembly by-elections.
Stating that they were informed that the counting of by-poll votes were stopped abruptly, Bharathi said, they have strong reasons to believe that the returning officers have been instructed by the ruling party to bring a favourable results in favour of ruling AIDMK party. Bharathi also warned EC that they would move the High Court if it fails to intervene in the issue.