Before the COVID-19 crisis could end, another outbreak has gripped farmers in North and Central India. As swarms of desert locusts had invaded farmlands in various states, farmers and agricultural department officials in South India were hoping that the region would escape from the infestation of the insects. However, their hope has faded.
On May 30, farmers spotted unidentified locust-like insects in Veppanapalli village in Tamil Nadu's Krishnagiri district that borders Karnataka. Though agricultural department officials have confirmed that these are local grasshoppers, the panic among farmers has not subsided.
"These are locally-seen grasshoppers that differ from desert locusts. These were found in aak (calotropis gigantea known as erukkanchedi in Tamil) plants. So we call these aak grasshoppers. Generally, these are not found in groups. But now, farmers have spotted a large number of insects. The grasshoppers will not create any damage to farmlands. But still, we have taken measures to control them," said an officer.
Advertisement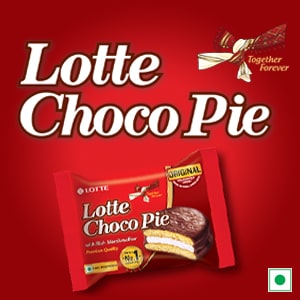 Officials have started to spray pesticides wherever the insects were found in the district.
A similar incident happened in The Nilgiris district over the last couple of days. After initial examination, the district administration confirmed that it was not the dreaded desert locust. In Kanyakumari too, different kind of grasshoppers have been found in rubber and banana trees.
Due to the fear of desert locusts, the commonly found spotted coffee grasshopper (aularches miliaris), the Bombay locust (patanga succincta) and cyrtacanthacris tartarica are being mistaken to be part of the swarms of desert locusts, The Hindu reported.
According to Food and Agriculture Organisation (FAO), desert locusts (schistocerca gregaria) are one among a dozen species of short-horned grasshoppers (Acridoidea) that are known to change their behaviour and form swarms of adults (wingless nymphs). These can be dense and highly mobile.
Locusts differ from grasshoppers as they have the ability to change their behaviour from being individual insects (solitarious) to forming groups (gregarious), and can migrate to a long distance. In solitary, they are found in brown colour and as a part of the group, they change their colours into pink and yellow.
Related News: Locust attacks went out of control as COVID-19 diverted Iran's attention
These insects are found in arid and semi-arid regions and hence the name. Their favourable conditions for breeding are moist sand, bare lands for laying eggs and green vegetation for hopper development.
"These insects are restricted to deserts of Africa. In the last two years, there was a good rainfall. In normal conditions, they lay around 70 to 80 eggs. But if the conditions are favourable, they lay around 1,000 eggs. That is the reason why locusts are large in numbers and begin swarming" said Dr Swamiappan, former professor of entomology, Tamil Nadu Agricultural University.
The migration of these locusts are based on the wind direction, he said. "As far as Tamil Nadu is concerned, such incidents [locust infestations] have not occurred so far. The chances of locust attack is minimal," said Dr Swamiappan.
However, two Tamil literary works — Gopalla Gramam (1976) by Ki Rajanarayanan and Kaaval Kottam (2008) by Lok Sabha member Su Venkatesan — have recorded locust-like attack that had occurred in the state in the 17th century.