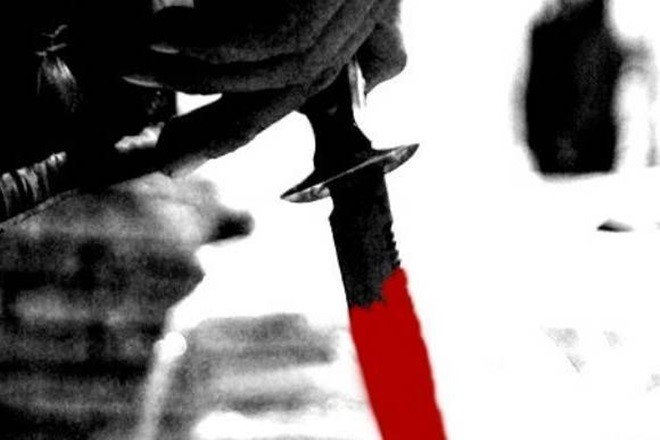 A newly-wed inter-caste couple were invited for a feast and killed by the girl's brother and his brother-in-law who had wanted to marry the girl. This murder took place near Thanjavur in Tamil Nadu on Monday (June 13).
The deceased were identified as Mohan, 21, a caste-Hindu, who belonged to Tiruvannamalai district and Sharanya (24), a Dalit from Cholapuram Thulukkaveli village, near Kumbakonam in Thanjavur. Sharanya has been working as a nurse at a private hospital in Chennai for about four years.
According to the police, Sharanya and Mohan got married about five days ago in Chennai. As their parents were against this marriage, the couple married with the help of their friends. After hearing that the couple had got married, Sharanya's brother Sakthivel invited them newly-weds for a feast at their house in Kumbakonam.
"Not doubting their intentions, the couple went for the feast on Monday. After lunch, when the couple stepped out of the house to leave for Chennai, Sakthivel hacked Mohan first. After sustaining injury, when Sharanya and Sakthivel attempted to escape, Sakthivel's brother-in-law Ranjith surrounded the couple and both of them hacked the couple to death in the village," said the police.
The Federal spoke to the relatives who said that the couple were in a relationship for the past six months and that they had sought the permission of the girl's parents to get married.
Also watch: HC verdict on TN honour killing case
"Around six months ago, Sharanya's mother Thenmozhi fell ill and was admitted to a private hospital in Chennai, where Mohan's mother was also admitted for age-related ailments. The couple, who happened to meet daily at the hospital, fell in love with each other," said Sharanya's relative, who did not want to be named.
Further, a month ago, Mohan met Sharanya's parents at their village and expressed his interest to marry her. Sharanya also said that she was in love with Mohan and she wanted to only marry him. However, her brother Sakthivel did not accept the proposal citing caste, age and class differences between the couple, said the relative.
Sharanya's brother Sakthivel, who was against her relationship had decided to get her married to his brother-in-law Ranjith. Sensing that she would be forced to marry Ranjith, according to Sharanya's relatives, she married the man of her choice without informing her parents and informed them only after the marriage.
Police investigations revealed that Sakthivel had called Sharanya for a feast with the intent of killing her and her husband. "The duo had already planned it and had their sickle ready to kill the duo. The duo has confessed to their crime," said a senior police official associated with Thanjavur district.
The official added that they also inquiring with the eye-witnesses and other relatives who were present inside the house. "We are also inquiring if anybody else from their family was also involved in conspiring to kill the couple," said the official.
Police have registered a case against Sakthivel and Ranjith under various sections, including section 302(murder) of the Indian Penal Code and arrested them. Police are in the processing of recovering the sickle and other weapons they used to kill the couple.