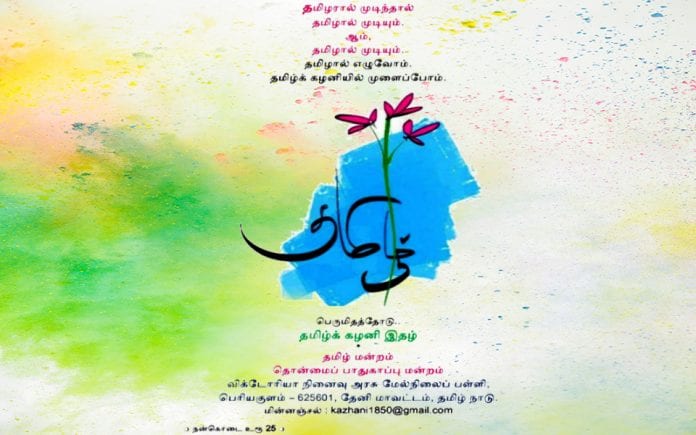 The 170-year-old Victoria Memorial Government Boys Higher Secondary School, a school located on the banks of the Varaga river in Theni district, has taken up an interesting initiative to encourage students to use their creativity.
In an effort to have another feather in its cap, the school has started to bring out a magazine titled 'Tamil Kazhani' (Tamil Land) from February this year. This magazine is the first of its kind since this kind of activity hasn't been taken up by any other government school in Tamil Nadu before.
"During our college days, we brought out many issues of college magazines. Those magazines have articles from both students and staff. But such a magazine culture is not followed by most of the colleges in the state now," said Maharasan, a Tamil teacher at the school and the man behind the initiative.
Maharasan, being a writer himself, has written more than 10 books on Tamil culture, polity, and nature. When he was a student, he ran a magazine titled 'Yer' (Plough), which gave a platform for many of his friends to unleash their creativity.
Related news | Jantar Mantar, the only science magazine in English in TN turns 25
"The people who worked in those magazines have now become well-known poets and writers," he said.
Maharasan didn't want to end the legacy of running a magazine and started to bring out 'Tamil Kazhani', but this time with the help of his students.
Notably, the school's library has more than 18,000 books in four languages to enhance students' vocabulary.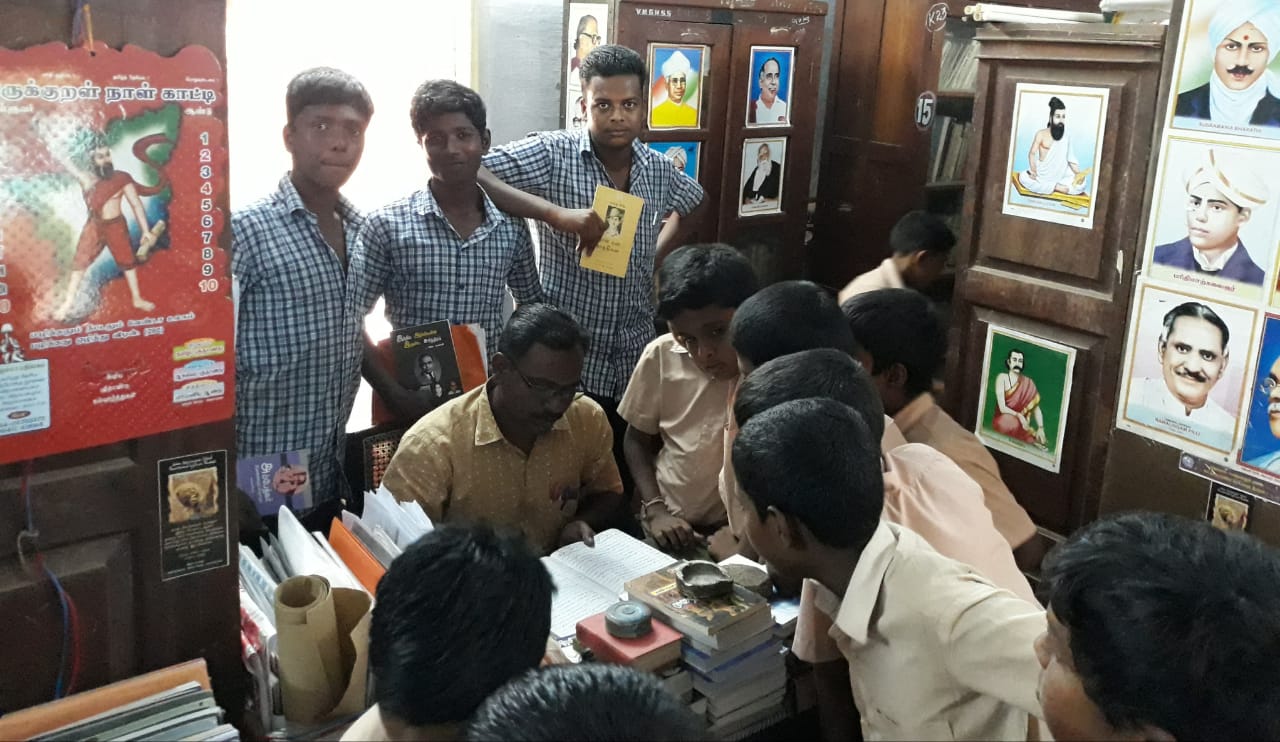 "Apart from studies, most students do not get the opportunity to show their innate creativity in writing poems or painting, etc. I thought about giving them a platform and that's how the idea of starting a magazine took shape," said Maharasan.
Students from classes six to 12 would contribute to the magazine. Being a quarterly magazine, the editorial team, which consisted of a few teachers and student coordinators, planned to bring out each issue well before the quarterly, half-yearly, and annual examinations.
"The students write, collect, type, design, paint, and proof-read the articles. We teachers provide guidance whenever they need it," he added.
The magazine contains 24 pages filled with poems, paintings, essays, and short stories both in Tamil and English languages.
Around 100 copies of the first edition of the magazine were printed and distributed to nearby schools, libraries, and district educational offices. The PDF of the magazine was shared widely on many WhatsApp groups.
"In general, people think government schools house only slow learners and children from socially and economically weaker sections. In order to change that perception, we have embarked on this journey. Hope this little initiative will develop the students' confidence," said Maharasan.