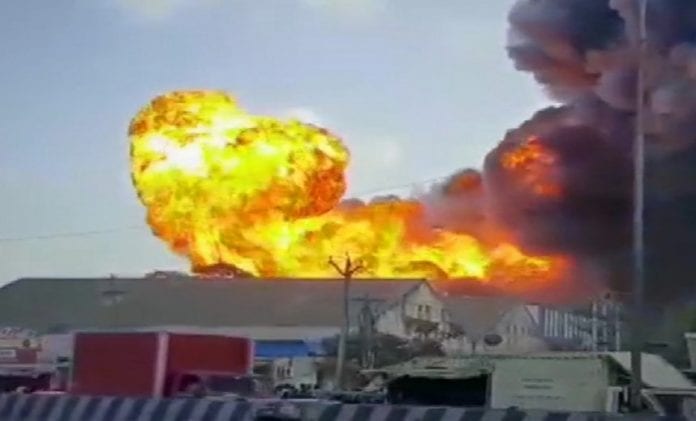 A massive fire broke out in a private chemical godown at Madhavaram in north Chennai and has left residents in neighbouring areas fighting for breath.
The accident took place at 3 pm on Saturday (February 29).
Firefighters reached the spot at 3.30 pm and have been trying to put out the fire for the past four hours. Around 15 fire fighting engines and 20 water lorries have been pressed into service. Five ambulances are also present at the scene of the accident.
Related news | Nine killed in residential building fire at Delhi's Kirari, say officials
The reason behind the accident is not yet known and no casualty has been reported so far. However, locals in the area claim that such fire accidents occur frequently. According to the residents, the chemicals are used in manufacturing medicines.
Police are currently investigating Ranjith, the owner of the godown.
Following the accident, the air quality in neighbouring areas has deteriorated and will be inspected by a team of air quality experts.
Meanwhile, residents in the area have been advised to not inhale the smoke directly in excess quantities and wear masks.