Doctors have expressed concern over the delay in passing the bill which aims to prevent violence against medical professionals.
The Health Services Personnel and Clinical Establishments Bill proposes a jail sentence of up to 10 years and a fine of ₹10 lakh for anyone found guilty of attacking medical professionals on duty.
Recently, the Union Home Ministry had hinted that a separate Bill was not necessary as there were enough provisions in the CrPc and Indian Penal Code (IPC) to deal with the issue and that a separate law for one professional body could result in similar demands by lawyers and the police.
Advertisement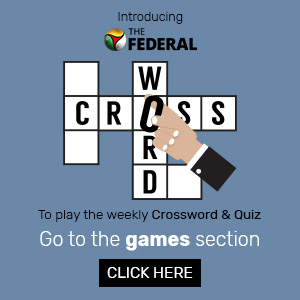 Senthil, president of the Tamil Nadu Government Doctors Association, says that while states like TN have similar state Acts implemented, a Central Act would have resulted in more awareness. "Each time, we approach the police for filing an FIR under the state Act, they tell us they are unaware of it. We render a copy of the Act implemented way back in 2008," he says.
Dr Senthil says that it is unfortunate that the Centre thinks it is not necessary to protect doctors. "They (doctors) deal with sensitive issues like life, death, pain, and injury. In emergencies, only doctors are affected. For every case of attack against doctors reported, there are three cases that do not come to light. This is because of the social pressure on the doctors to not register their cases. They cannot afford to antagonize public."
Also read: Law ministry, MHA spanner against draft bill on violence against docs
Dr Senthil says that attack on doctors is a global problem. "But in Western countries there are laws protecting them," he says.
GR Ravindranath, general secretary, Doctors Association for Social Equality (DASE), asks how the Centre can overlook a pertinent issue like safety of medical professionals in the line of duty.
"No other profession bears the brunt of public ire due to poor health infrastructure and inadequate doctor-patient ratio," he adds.
Also read: Docs put forward six conditions, demand Didi's apology to end stir
Dr Ravindranath says state laws have been weakened due to severe political interference. "Just recently an attack on a doctor took place in Madurai's Government Rajaji Hospital. It has been claimed that those involved in the attack have connections with the ruling party. In such cases, an Act that can protect them is of little use," he adds.
As many as 21 states have their own Acts to protect medical professionals on duty. The first state to implement it was Andhra Pradesh followed by Tamil Nadu in 2008 which introduced The Tamil Nadu Medicare Service Persons and Medicare Service Institutions (Prevention of Violence and Damage or Loss to Property) Act, 2008. However, in TN, not a single person has been convicted so far.