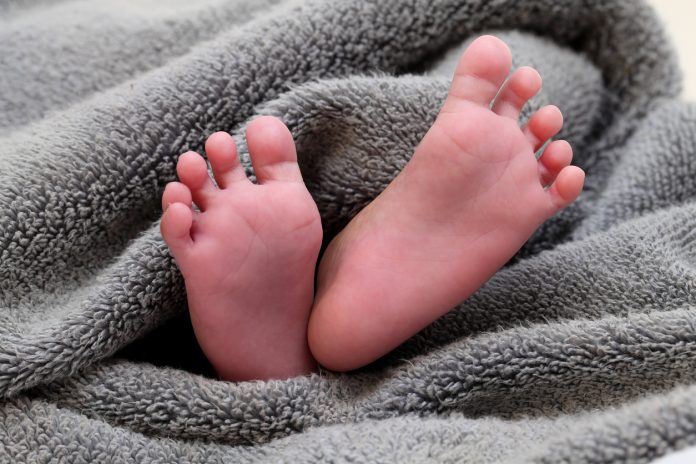 A resident of Rathinapuri in Coimbatore has accused her doctor, who practises at a private hospital in Puliyakulam in Coimbatore, monitored her pregnancy on WhatsApp after she was forced to get admitted at the facility, and that her three-day-old infant is in critical condition due to the improper treatment.
The woman along with her family members had staged a protest at Puliyakulam road and has filed a complaint against the doctor at Ramanathapuram police station on Wednesday (June 5).
On May 31, when the victim Nithya Rangaraj had visited Dr Chandrakala at a clinic for a routine check-up, the doctor had forced the victim to get admitted at their newly constructed hospital – Genesis Royal Infirmary— saying she would undergo labour anytime, even when her due date was June 15, according to K Kannan, Nithya's advocate.
"Nithya was admitted to the hospital on May 31. For the next two days, she was constantly monitored by the nurses and not by the doctor. The nurses, who were monitoring the health condition of both the mother and foetus, would send the pictures of the position of the foetus through WhatsApp. The doctor would direct the nurses to carry out treatment for the patient based on the images and till the last minute, the doctor did not see the patient," he explained.
After being admitted in hospital for two days, the victim did not experience labour pain and that on Sunday (June 2) morning, based on the directions of the doctor, the nurses gave the patient medicines that caused the water to break and it was only after the situation got worse, the doctor appeared before the patient at 11:00 pm.
Kannan said that after the baby (a girl) was born, without informing the patient's husband or relatives, the doctor called for an ambulance from the KMCH and sent the newborn along with the mother to the hospital. Initially, we were told that the infant requires ventilation and would survive, but now, they us that the infant will not survive without ventilation, he added.
"If only the doctor would have given proper treatment and attended to her in person, the infant's life would not have been in danger. The hospital is still under construction and they do not have sufficient facilities to treat patients," he said.
When contacted the doctor, Dr Chandrakala said that they were constantly monitoring the heart beat and blood flow of the infant.
"Unfortunately, the umbilical cord had snapped even before delivery and due to this the blood supply to the infant's brain was slow. We were prepared to do a Caesarean, but it turned out to be a normal delivery." Chandrakala said.
When asked about the treatment given to the patient based on WhatsApp images, she refused to comment.