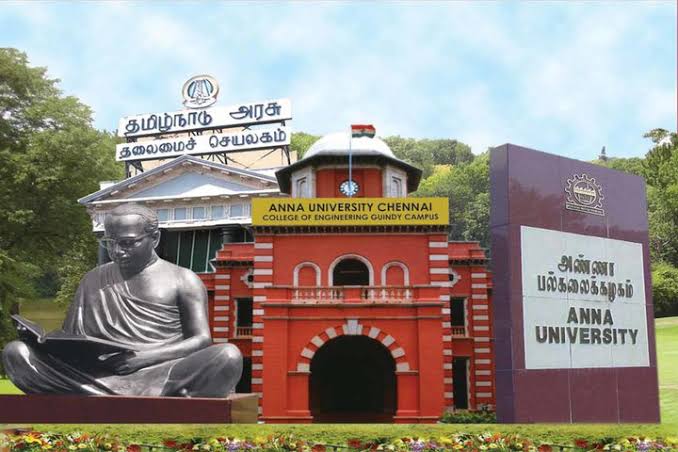 Triggered by the Anna University's recent move to include Bhagvad Gita and Upanishads as part of its curriculum, the DMK's student wing and other party members staged a protest outside the university on Tuesday (October 1).
Talking to a news channel, DMK Spokesperson, A Sarvanan said inclusion of these subjects is not necessary for B Tech students. "Why are they bringing it now, so far it was not there. What is the need now?" he questioned.
Talking to ANI, a DMK member addressing the press outside the University today said, "in an attempt to destroy the DMK's efforts to give importance to Tamil in the state, the Modi government with the help of the AIADMK government, is desperately attempting to saffronise the state by imposing Sanskrit in a university which is named after Anna, a pioneer of Dravidianism".
Advertisement
However, Vice Chancellor of the university has earlier issued a clarification that it is an elective subject and not a compulsory one.
Also read: Gita, Upanishads in Anna University curriculum draws flak

Last week DMK leader M K Stalin who saw this is as an attempt to impose Sanksrit, tweeted "It is condemnable to attempt imposition of Sanskrit by making philosophy a compulsory paper in the syllabus of Anna University's CEG (College of Engineering Guindy)".
The new regulation which was released recently, introduces second year students to a course on Philosophy. The paper will give students three credit points and will involve portions of various Upanishads.
All India Committee of Technical Education's (AICTE) had listed 32 courses ranging from language and communication, film, appreciation, law and engineering, values and ethics for students. The university chose 12 courses from the list and offered them for study.