BJP MP and Yuva Morcha chief Tejasvi Surya on Sunday called the MK Stalin-led Dravida Munnetra Kazhagam (DMK) "anti-Hindu" as he sought to promote BJP as the only party in the country that respects all regional languages of the country.
DMK's virulent anti-Hindu ideology must be challenged.

When in power they attack Hindu institutions & beliefs, but when out of power, they seek Hindu votes. This won't go on!

ஹிந்து அசிங்கம், ஹிந்து மதம் அசிங்கம், ஹிந்து நம்பிக்கை இல்லை ஆனால் ஹிந்துக்களின் vote மட்டும் தேவை pic.twitter.com/nYzddOqOBe

— Tejasvi Surya (@Tejasvi_Surya) February 21, 2021
Speaking at a BJYM state convention in Salem in election-bound Tamil Nadu, he said that the DMK represents a "bad, virulent ideology which is anti-Hindu."
Advertisement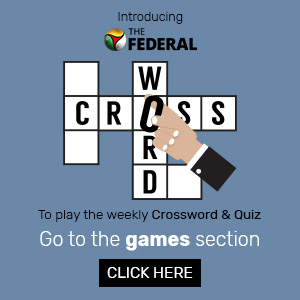 "Every Tamil is a proud Hindu. This is the sacred land that has the highest number of temples in the country. Every inch of Tamil Nadu is sacred, but DMK is anti-Hindu, so we must defeat it," reports quoted the 30-year-old MP as saying.
He further slammed the DMK saying that for it the family is the party, while for the BJP, the party is the family. Surya's scathing attack comes weeks before Tamil Nadu is set to go for polls with the BJP tying up with senior ally AIADMK in the state.
Related news | Survival of EPS's 'minority' government a 'miracle' harmful for democracy
Surya, who represents Bengaluru South constituency in Lok Sabha, said the saffron party represents the spirit of Tamil Nadu and the Tamil language. He said that BJP respects and promotes all regional languages of India, and if Tamil has to survive, Hindutva has to win.