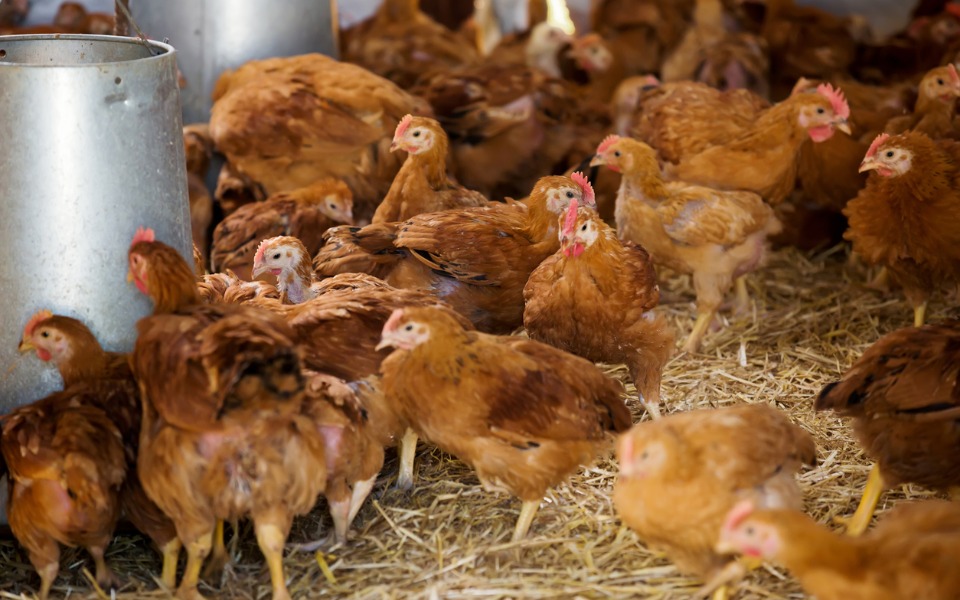 Coronavirus fears cause ₹100 crore loss to TN poultry industry
Fast spreading coronavirus fears have struck the poultry industry in Tamil Nadu, causing a loss of more than ₹100 crores to farmers, according to the people in the industry.
According to the Tamil Nadu Poultry Farmers Association (TNPFA), fake news circulating fast on social media and messaging platforms is to blame, especially as messages have warned against eating eggs and chicken, saying it will cause the risk of Covid-19.
According to data provided by the association, about 4 crore chickens are grown in Namakkal, considered poultry capital of Tamil Nadu. On an average, around 3 crore eggs are produced every day and about 1 lakh kg of broiler chicken is sold daily.
"The production cost of an egg is ₹3.70, but it is being sold for ₹2.60. We are facing a loss of ₹1.10 per egg. Likewise, the production cost of a broiler chicken is ₹72 per kilo, but it is sold at ₹30, causing us a loss of ₹42. These cause a loss of ₹3.30 crore and ₹42 lakh per day, respectively," an office-bearer of the association said, adding that this has resulted in a loss of ₹100 crore for egg farm owners and ₹12.6 crore for chicken farmers in the last one month.
Association president and Namakkal MP AKP Chinraj told The Federal that the loss can be contained only by raising awareness among the public.
Related news: Coronavirus: Fear looms in J&K as govt organises Khelo India Winter Games
"We need to allay the fears of the public. We have demanded the state government to take the necessary steps to clamp down the spreading of fake news. It should create awareness in a big way so that people will shed their doubts on eating eggs and chicken" he said.
The association is planning to conduct a food fest, having eggs and chicken, to create awareness.
Chinraj says he has written to the Centre, seeking more loans and extension of the loan repayment period in view of the loss.
"We requested the Centre to provide extra loans to farmers. We are now spending what is in our hands. The damages caused by WhatsApp rumours will be known in another week or two," he said.
Fact vs fake news
Noting that coronavirus is not born out of animals and has not affected poultry so far, Akila, director, Krishi Vigyan Kendra, Namakkal, says they are updating farmers about the disease through our WhatsApp groups.
"There is no authenticated news about humans getting affected by coronavirus through animals or poultry. The disease spreads only through human-to-human contact and not even one human case has not been recorded in our state till now. Since this has created a fear among poultry farmers, we regularly keep them updated about the disease through our WhatsApp groups," she said.
Related news: Techies put on work from home as IT firms grapple with coronavirus scare
Following the rumours, Dr OP Chaudhary, joint secretary, ministry of fisheries, animal husbandry and dairy, has sent out a circular to all the state directors of animal husbandry department saying, "Poultry has not been found to be involved in the transmission of coronavirus to humans so far as per any report globally."
"Similar viral outbreaks of coronavirus in the past (SARS 2002-03, MERS 2012-13) or corona associated common cold had no involvement of poultry or poultry products world over," he said in the statement.
The circular also added that there are millions of maize and soya farmers, medicines and vaccine manufacturers are also involved indirectly with the poultry sector. It also raised concerns over the panic affecting the livelihood of millions of people.