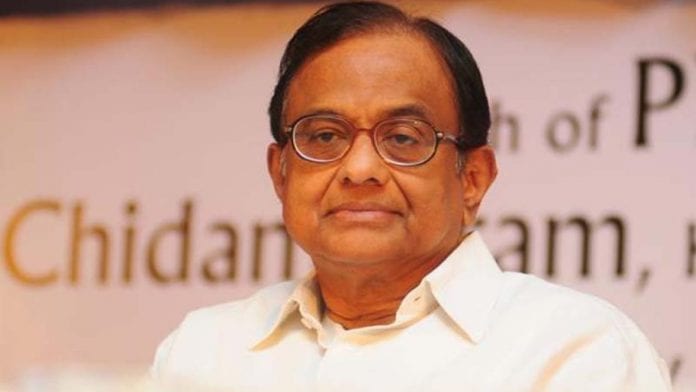 Senior Congress leader P Chidambaram on Friday (April 7) lashed out at Tamil Nadu Governor RN Ravi for his remarks on a governor's "discretion" to withhold bills passed by the state legislature, and commented that BJP-appointed governors are "trampling upon democracy" by transgressing their powers.
Commenting on bills forwarded to him by the state cabinet for clearance, Ravi during an interaction with civil service aspirants for the 'Think to Dare' series at the Raj Bhavan in Chennai on Thursday, said "the governor has three options: give assent, withhold – meaning the bill is dead – which the Supreme Court and Constitution uses as decent language to mean reject, and third, reserve the bill for the President".
"This is a governor's discretion," Ravi had said.
Also read: A solution to end conflicts between governors and non-BJP state govts
'Governor bound to pass or return bill'
Chidambaram termed the governor's reasoning a "strange and peculiar" definition to the withholding of assent to bills passed by the legislature and said it means the "bill is dead".
"Actually, when a governor withholds assent for no valid reason, it means parliamentary democracy is dead. Governor is bound to grant assent or withhold assent or return the bill. If the bill is passed again, governor is obliged to grant assent," the former Union minister said in a series of tweets.
Also read: DMK wants RN Ravi gone; here's the party's history with governors
The governor is a mere constitutional functionary and is the symbolic head, he said, adding that the governor's powers are severely restricted and has no powers in most matters.
"A governor is bound to act on the aid and advice of the chief minister and the Council of Ministers. By transgressing their powers, BJP-appointed governors are trampling upon democracy," Chidambaram said.
The MK Stalin-led DMK government has also criticised Ravi's comments, while stating that the governor's delay in clearing the bills amounted to "dereliction of duty".
Also read: As rows with governors escalate, state govts seek legislative redress
 (With inputs from agencies)