Tamil Nadu is facing a single phase parliamentary poll on April 18. But a more intense battle is being waged for bypolls in 22 Assembly seats. The latter, sort of mini-Assembly elections, will decide the fate of the ruling AIADMK government.
As far as Parliamentary elections are concerned on paper AIADMK alliance is strong, but ground reports and opinion polls suggest a near sweep for DMK alliance.
The AIADMK alliance includes PMK, DMDK and BJP. The DMK alliance has Congress, VCK and Left parties as partners.
Advertisement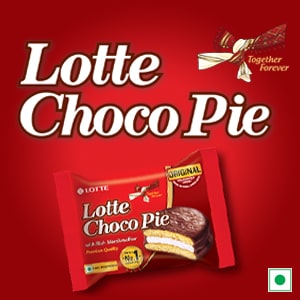 It's the story of the Assembly by-elections which is turning out to be far more complex where a number of imponderables have made the multi-cornered contest difficult to fathom. It's a do-or-die battle for Chief Minister, E Palanisamy, his deputy O Paneerselvam and Opposition leader M K Stalin.
Leadership Vacuum
The outcome will settle whether the void caused by death of dominant leaders — J Jayalalithaa and M Karunanidhi — have been decisively filled or there is space left for newer entities to gain entry.
As of now film stars, Kamal Hasan and Rajnikant, have caused zero impact on the polls. Kamal has fielded candidates in all 39 parliamentary seats in Tamil Nadu and one in neighbouring Puducherry. He has also fielded candidates for Assembly by-elections. He has kept himself out of contest perhaps still testing the waters. Superstar Rajni has decided against even taking these baby steps by keeping away from the elections. He could, however, enter the fray in 2021 when the Assembly completes its full term.
Tamil Nadu Assembly has 234 seats and a simple majority would mean winning 118 seats. AIADMK has 114 members, DMK and its allies together have 97 seats.
But there is a catch. AIADMK is not sure of unity within the party. Three of its MLAs are openly flirting with AMMK's TTV Dinakaran. The party is also not sure of continued support of three others, who belong to smaller parties and won their elections on AIADMK's Two Leaves symbol. Currently they are bound by AIADMK's whip. But their support can't be taken for granted. One of them is openly campaigning for DMK as he is opposed to AIADMK's alliance with the BJP.
TTV Dhinakaran: The X Factor
In a full house, AIADMK needs to add 4 Assembly seats for a simple majority. If the six MLAs take a different course then AIADMK would require those additional numbers. The DMK on the other hand need to win 21 out of 22 seats to get simple majority.
The X-factor in this election is Dinakaran, nephew of V K Sasikala, who is serving a sentence in Bengaluru jail. She along with J Jayalalithaa was convicted in disproportionate assets case.
In Feb 2017, Dinakaran along with 18 MLAs, refused to endorse Palanisamy as chief minister. The by-elections to 18 seats are caused by their disqualification. Subsequently four more seats fell vacant. One due to death of M Karunanidhi and others due to various court related cases.
Sensing the difficulties being faced by AIADMK and DMK, their respective national partners — BJP and Congress — have taken a back seat as far as Assembly elections are concerned. They would be restricting themselves to fighting parliamentary seats leaving the Assembly to AIADMK and DMK.
Varied Priorities
Perhaps, accepting the realities on the ground BJP has decided to field its candidates in only 5 parliamentary seats leaving more space for allies such as PMK and DMDK. Even with 100% vote transfer, the share of these two parties, may not be of much consequence to BJP  to improve its prospects, but it would certainly go a long way in helping AIADMK in shoring up its numbers in the 22 Assembly seats.
The division of labour between the national and regional parties is therefore clear: They compliment each other as far as vote shares are concerned but the focus would be different with Lok Sabha a priority for national parties and Assembly a preference for regional parties.
Like the ruling AIADMK, the leading Opposition DMK too is fighting the elections with its back to the wall. Though M K Stalin has been handling DMK organisation for many years and led the 2016 Assembly polls, this election is certainly different due to the absence of his father.
Interestingly both DMK and AIADMK are only contesting 50% of parliamentary seats giving away the rest to allies. DMK in its alliance formation is always known to be  more accommodative towards its allies and traditionally it has not been contesting all the seats.
AIADMK on the other hand, as long as it was helmed by Jayalalithaa, would leave only a few seats to its partners. A confident Jayalalithaa contested 2014 parliamentary elections alone and managed to stem the "Modi wave" which was sweeping the rest of India. In 2016 Assembly elections too she gave away only seven seats to partners and ensured that they contested under her party symbol.
Maximisation of seats 
In distribution of seats the two dravidian parties have focused on winnability. For instance in northern parts of the state where AIADMK is relatively weak it is relying on PMK and DMDK to shore up its strength in half-a-dozen Assembly seats.
While AIADMK could assess and take effective action against known rival DMK, the unknown factor is AMMK which has fielded candidates in all the constituencies. The complexity of the elections can be gauged by The Federal's Dent-o-meter which has shown that in two constituencies Pappireddypetty and Ottrapidaram even if AIADMK were to lose 100% vote share to Dinakaran's AMMK it would still win the two seats!
Traditionally AIADMK has been strong in West and South. The southern districts this time could be a challenge for AIADMK, where its breakaway AMMK could take away dominant caste votes. There are about half-a-dozen seats where it seeks support of allies to win over.
This is perhaps the reason that AIADMK has handed over Dindugal parliament seat  to PMK, though the latter has no significant support in the area.
Consolidation of Votes
Similarly, DMK has structured its alliance in a manner that it is benefitted by vote transfers from its allies in its Assembly contests.
The 22 Assembly seats are mapped to 18 parliamentary constituencies. This is because Assembly seats are not concentrated but distributed all over the state.
AIADMK and DMK are facing each other head-to-head in only 8 of the 39 Parliamentary constituencies. It's a straight fight between AIADMK and Congress in 5 parliamentary constituencies and CPI and CPM in 3.
DMK on the other hand facing PMK head on in 6 parliamentary constituencies, BJP in one and DMDK in 2. There are two constituencies where Congress and BJP are face-to-face without any regional parties.
Therefore even though the parliamentary contest is largely bipolar — between the two formations one headed by AIADMK and the other by the DMK, victory would largely depend upon the ability of the allies in transferring their respective votes.
On the other hand the Assembly contest is triangular and even multi-cornered in some places where the two Dravidian parties are joined by a strong but unknown factor—Dinakaran and his AMMK.