At a time when political parties in Tamil Nadu are hauling the state unit of the BJP over the coals for posting on Twitter a picture of Tamil poet Thiruvalluvar, clad in saffron robe, the party has raked up another controversy by shaming Congress parliamentarian S Jothimani over her attire on Twitter.
The official Twitter handle of the Tamil Nadu unit of the BJP on November 2 had retweeted a post of its state general secretary KS Narendiran which had two pictures of Karur Lok Sabha member Jothimani – one in a sari and another in a top and jeans.
அக்காவுக்கு ஒரு
ஆஸ்கர் அவார்டு பார்சல்.
உலகமகா நடிப்புடா சாமி…#வேஷமணி pic.twitter.com/rnD3wvo2rU

— narendiranks_bjp (@NarendiranksB) November 2, 2019
Advertisement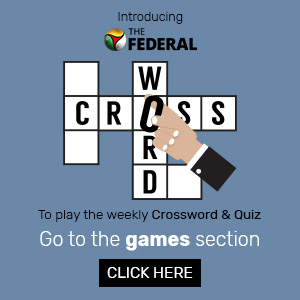 The first one was clicked during her visit to Nadukattupatti in Trichy district to oversee the rescue operations for two-year-old Sujith, who had fallen into a borewell. The other one was clicked at the Chennai airport during her departure to the US to participate in the Vital Voices fellowship programme for female political leaders.
Also read: Scholars allege BJP trying to appropriate Tamil poet Thiruvalluvar 
The post of the BJP leader read, "Parcel an Oscar for our sister [Jothimani]. This is world-class acting." It also had a hashtag, which roughly translated to 'actor Jothimani'.
Twitterati immediately retorted by posting memes and collages of Prime Minister Narendra Modi dressed in different attires, including the 'white shirt and vesti' look he donned during his meeting with Chinese president Xi Jinping at Mamallapuram in October.
Jothimani, who was busy attending the programme, responded to the tweet only on November 4. In a Facebook post, she questioned why a woman's dressing was always a topic of discussion and assured those trolling her that she will post more pictures of herself in western outfits when she returns from the US.
Also read: Tamil parties up in arms against 'saffronisation' of Thiruvalluvar
Calling the BJP's post a reflection of the animosity the saffron brigade and misogynists had towards her, she said it was her personal choice to wear what she liked. She also asked the men trolling her whether they have contributed their bit to upholding Tamil tradition by wearing vestis. She also asked why women alone should bear the burden of taking forward traditions when men can wear whatever they please.
Jothimani was elected to the Lok Sabha this year, after unsuccessfully contesting the 2014 general elections and 2011 assembly polls in Tamil Nadu. She has been selected along with 25 other female political leaders across the world for the fellowship programme conducted by Vital Voices, a US-based non-governmental organisation that focuses on female political participation and economic empowerment.