While Kerala has a reason to celebrate for making a 21-year-old Arya Rajendran the Mayor of Thiruvananthapuram, the youngest to hold the post anywhere in the country, Tamil Nadu had achieved a similar feat 14 years ago.
In 2006, the then DMK regime had appointed 24-year-old Rekha Priyadharshini as the Mayor of Salem. At that time, she was not only the youngest in the country to hold the post, but also the first woman mayor of Salem and first woman mayor from the Scheduled Caste community.
"Not only that, I am also the first graduate in my family," Rekha Priyadharshini told The Federal. Born in Salem, Priyadharshini was a postgraduate student of English literature when she was sworn into the post. Talking to The Federal, she opened up about her journey to the coveted post and her tenure.
"My grandfather was a daily wage labourer and my father Jagadeeswaran a bank employee. My father had started working at the Indian Bank after completing his schooling. He held education in a very high esteem. When I started college, he took voluntary retirement and joined a college to study law. He used to drop me off at my college and then go to his college," she said.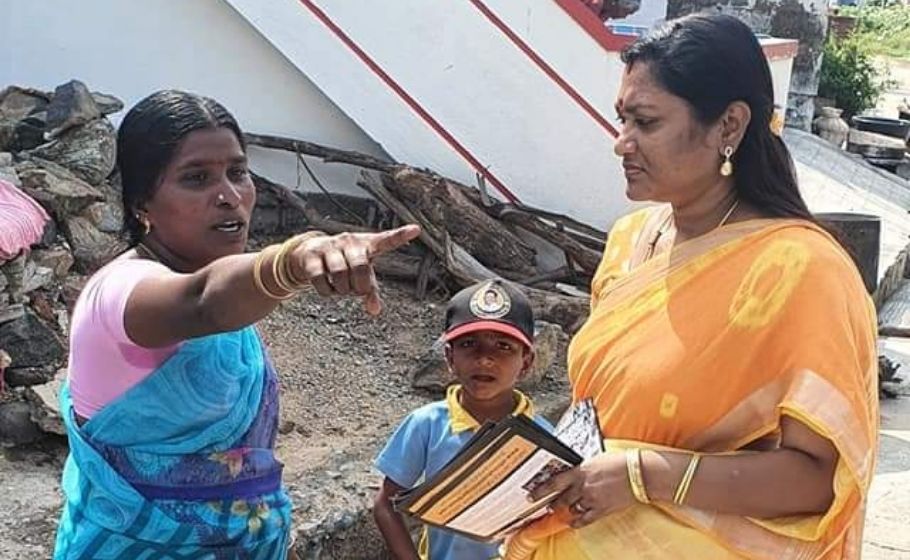 After completing law, Jagadeeswaran, a hardcore DMK cadre, started practising as a lawyer and during this time he was introduced to Veerapandi S Arumugam, who was DMK's face from Salem and also a Minister of Rural Development and Local Administration (RDLA) and Agriculture.
"In 1989, in the state assembly elections my father decided to contest from the Sankari constituency. The party was ready to provide him a seat, but my mother stopped him from contesting as we were very young then – I was 7 and my sister 3. So in order to take care of the family, my father did not contest," added Priyadharshini.
But the fire inside Jagadeeswaran to join electoral politics was still alive. In 2006, when DMK chief MK Stalin was the RDLA minister, the party decided to give tickets to more youngsters for contesting in local body elections at various capacities. And that's how Priyadharshini got to contest in the mayor elections.
"I consider the seat and the victory that followed a prize for my father's honesty, hard work and loyalty to the party. I was waiting for my PG results and also had a child," she said. Her victory gets more importance in today's political situation as it was the first time mayors were elected indirectly.
Related news | At 21, BSc student from Kerala set to become India's youngest mayor
Some of the initiatives that Priyandharshini had taken during her five-year tenure continue to benefit the residents of Salem Corporation. She had upgraded the Kakkayan burial ground into a modern gasifier crematorium with a ₹2.34 crore budget, which got ISO certification. The Corporation had set up 'Herbal Park' having 104 kinds of herbal plants with a view to create a 'Kitchen Herbal Garden' in every household. A modernised solid waste management plan was also established at Chettichavadi during her tenure.
"But whatever initiatives we have taken were not followed by the succeeding government. For example, the solid waste plant was burnt down after DMK's regime," Priyadharshini said.
When she took charge as the Mayor, Priyadharshini considered Stalin as her role model for the post and DMK patriarch M Karunanidhi as her inspiration in politics.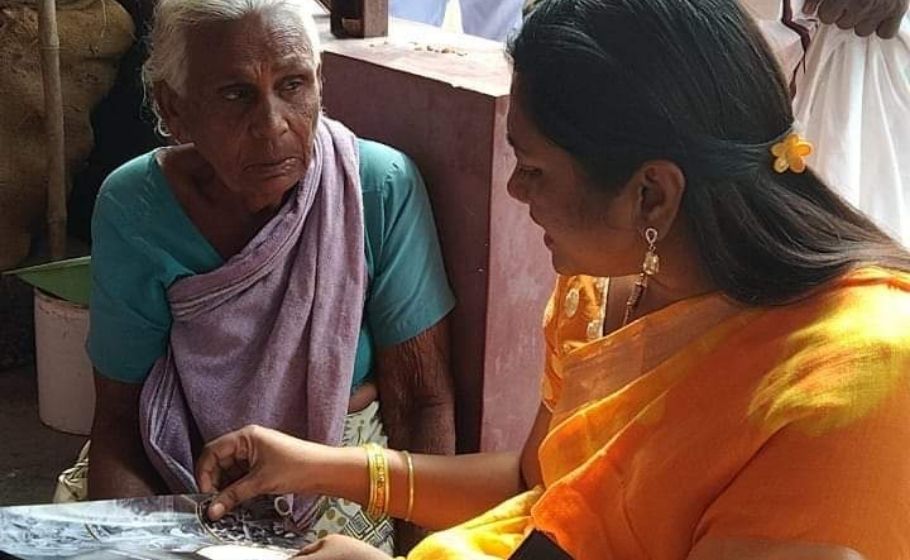 "During my tenure, neither my father nor my husband ever interfered in my job. Similarly, no party seniors tried to control me from behind. I was given a free hand. Whatever I intended to do, just a phone call to Veerapandi was enough to go ahead. Being a minister and a senior leader, he always encouraged me," she said.
Priyadharshini's husband S Babu is an Assistant Director (Customs) in Nilgiris district. After completing her tenure in the mayor's post, she continued to be in politics. In the 2016 elections, the party fielded her from Gangavalli (reserved) constituency but she lost to A Maruthamuthu of the AIADMK.
"In the final rounds, it was claimed that three boxes had technical problems and cannot be counted," said Priyadharshini who lost by a margin of 2,262 votes. "I lost by a very low margin and so I still have the urge to win. But the election defeat hasn't demoralised me. I visit the constituency everyday and meet at least five people, and hear their grievances. Serving them has now become an addiction," she said.
Asked about what message she would like to give Arya Rajendran, she said, "There will be a lot of expectations. Also, a lot of people would be waiting to find fault in your (Arya's) actions. You need to tackle them by being accessible to the people all the time. And stay simple and grounded."