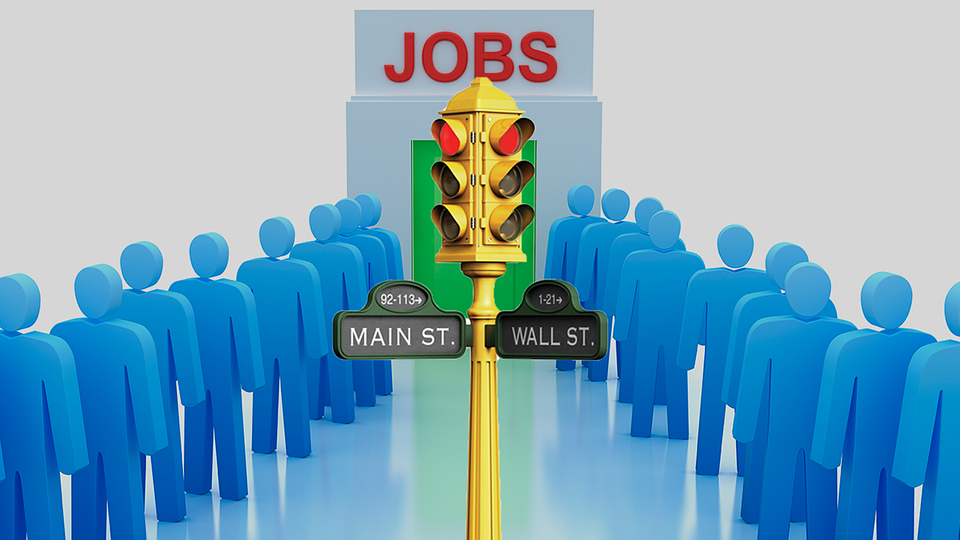 1 in 10 educated urban males unemployed; 40% of graduates in TN jobless
Over 6.2 lakh graduates and about 1.9 lakh post graduates across India were unemployed in 2017-18, shows the Periodic Labour Force Survey (PLFS) whose results were released on May 31. Among the educated, the unemployment rate was higher than those who received education till primary level.
The unemployment rate among urban males who received secondary-level education stood at 9.2 per cent, while the unemployment rate was 2.1 per cent among the illiterate. Even in the case of females, higher unemployment was seen among the educated. A similar pattern was seen in rural areas, where the unemployment rate among literate females was 17.3 per cent while it was just 0.1 per cent among illiterates.
Unemployment rate is defined as the percentage of unemployed persons in the labour force. This gives the un-utilised portion of the labour force.
Tamil Nadu on top
Nagaland has the highest percentage of graduates who are unemployed at 50 per cent. It is followed by Tamil Nadu where 39 per cent of the graduates are unemployed. In Telangana, Puducherry and Jharkhand, the percentage of graduates who are unemployed stands at 34 per cent, 33.2 per cent and 30.7 per cent, respectively.
In the case of post graduates, Manipur recorded the highest percentage of unemployment at 33.2 per cent. It is closely followed by Telangana and Andhra Pradesh at 31.6 per cent and 30.5 per cent, respectively.
In both rural and urban areas, among the educated, the unemployment rate was much higher for females than for males. This indicates that gender gap in employment still exists in our country. Fewer women are employed in various sectors. For instance, women account for just 3-12 per cent of India's manufacturing sector, says a study by Consulate General of Sweden in India.
The high unemployment rate among females is a matter of concern as the number of women working in rural India has been declining at a greater pace than that among women in the urban workforce. In 2011-12, women accounted for nearly 25 per cent of the labour force, declining from 33 per cent in 2005, according to National Sample Survey report (2014) on employment. Experts believe that lack of formal jobs and the declining availability of agricultural work may have fueled the decline in women workforce in rural areas.
Quality of higher education a concern
The high unemployment among graduates and post graduates also hint at concerns about the quality of education departed in Indian universities and professional education institutes. A large number of graduates who have been unable to secure jobs blame the quality of their education.
However, serious attempts are being made by the government to improve the quality of education. In the draft of National Educational Policy submitted to the Union Human Resource Development Minister, Ramesh Pokhriyal 'Nishank' on June 1, the government has focused on bringing in quality teaching across disciplines.
Overall, the unemployment rate in India is at a 45-year-historical high of 6.1 per cent. This unemployment rate was projected in a pre-election leaked report which was later denied by the government. The unemployment rates were 6.2 per cent for males and 5.7 per cent for females across India. In urban areas, the figure was 7.1-7.8 per cent and 10.8 per cent for males and females. In rural areas, the unemployment rate was 5.3-5.8 per cent and 3.8 per cent for males and females.