Amid lockdown and devastating news of deaths due to coronavirus pandemic being reported from across the world, a video of a homeless man practicing social distancing in Kozhikode has touched many hearts.
A CCTV footage dated April 8, released by a local shopkeeper, showed how a homeless man tried to abide by the norms of social distancing when three policemen offered to help him with food and water.
In the video, three police officers could be seen approaching the homeless man sleeping on a pavement and asking him in sign language if he ate food. The man responded by placing his hand on the stomach and when the policemen returned with food. He asked them to move farther away from him, drew a circle, and asked them to put the food inside that circle.
Advertisement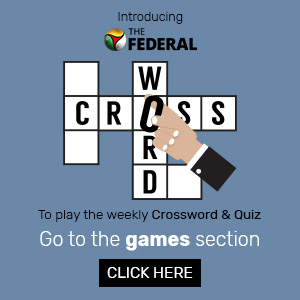 After the cop placed the food inside the circle, the man covered his mouth and took the packet and started eating.
Related news: COVID-19: After masks, Kerala jail inmates make gowns for medicos

As per a report in NDTV, police told that the food belonged to a sub-inspector, adding that, "The patrolling team saw him (homeless man) and found out that he had not eaten anything. Sub-inspector Rafook PK asked civil police officials – Sreejith and Basheer – to get the food parcel that was kept aside, which was handed over to the man. The man, I think , possibly aware of the need of social distancing and staying away, made a circle and asked us to leave the parcel there. He then was seen taking it and eating it."
Everything about this video, be it the humanity of @TheKeralaPolice or the level of awareness of this man on street, gives hope that we shall overcome #Covid19 pic.twitter.com/1Rq4OQQm1q

— Jisha Surya (@jishasuryaTOI) April 10, 2020
"Apart from the community kitchen, several people have been calling us at the police station and volunteering with food packets for those in need," an official at Perambra police station told NDTV.
Experts, health ministry, and several other medical professionals have urged people to maintain social distancing as it is believed to be one of the most effective ways to prevent the spread of the highly contagious coronavirus in the country which resulted in Prime Minister Narendra Modi imposing a mandatory 21-day nationwide lockdown.
To date, the country has reported 6,761 cases, including 206 deaths, as per the health ministry.