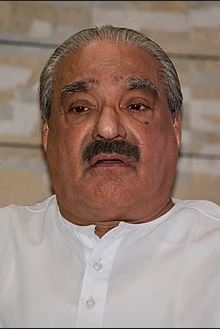 Former Kerala Finance Minister and Kerala Congress (M) chairman KM Mani, 86, died at a hospital in Kochi on April 9 (Tuesday). He was suffering from respiratory ailments for some time. Mani represented the Pala assembly constituency for an unbroken 50 years.
Mani entered politics as a Congress worker and became a block panchayat president. He was a member of the Kerala Pradesh Congress Committee from 1959 until 1964, before the Kerala Congress (different from the Indian National Congress) was formed. Mani's debut as an MLA but turned out to be a non-starter. It was a hung assembly and the leader was sworn in legislator when he retained the constituency in 1967.
As per a report in Malayala Manorama, he is the only leader in Kerala to have served as a legislator for 50 years. He broke the record of KR Gowri in March 2014. Mani holds other records too – of being the longest-serving minister in the state. He served in 12 ministries and presented 13 budgets as finance minister. This achievement is unparalleled even at the national level. The veteran was selected to lead an empowered committee of state finance ministers to debate the rollout of the GST.
Advertisement
Mani is survived by wife, Kuttiyamma; daughters Smitha, Sali, Annie, and son Jose K Mani, a Rajya Sabha member.