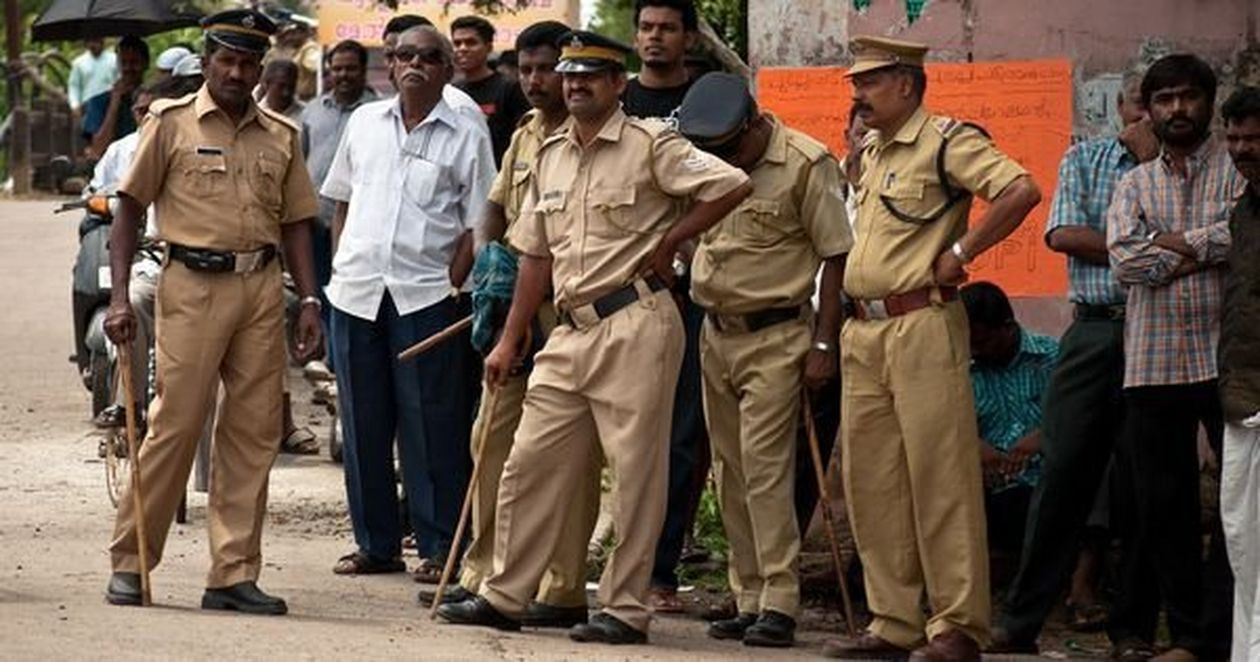 Kerala woman poisoned 6 of family over 14 years for property, love
Kerala Police have taken a woman and two others into custody on Saturday (October 5) following a two-month-long investigation into the suspicious deaths of six members of her family by poisoning at Koodathyi in Kozhikode district that occurred between 2002 and 2016.
Jolly Thomas (47), who is the prime suspect, and her two accomplices were detained by Kozhikode police, who said she did the murders to gain ownership of family property and marry another relative.
"We took Jolly Thomas, her friend MS Mathew, and a jewellery worker named Praju Kumar into custody," Hindustan Times quoted Kozhikode (rural) Superintendent of Police KG Simon as saying.
SP Simon said MS Mathew, also known as Shaji, had arranged for the potassium cyanide to kill the family members, while the jewellery worker Praju had provided the poison. Praju allegedly had access to the poison since goldsmiths use cyanide to extract gold.
Anamma Thomas (57), Jolly's mother-in-law, who had died in 2002, was the first victim of the series of murders. Anamma's husband Tom Thomas (66) died after that in 2008. Jolly's former husband Roy Thomas (40) died next in 2011.
Also read: Nellai triple murder: Gory finale to a 23-yr-old political grudge
Roy's body had been sent for autopsy at the time of his death and the results confirmed poisonous substances in his stomach. However, the police had closed the case at that time as suicide, since the family did not want their reputation to be tainted.
Roy's uncle and Anamma's brother, Mathew Manjadiyil (68) sought another detailed post-mortem report of Roy's body but died inexplicably three years later in 2014.
Two years later, another relative named Sily and her two-year-old daughter, Alphine died in 2016 under similar circumstances. Sily was married to Roy's second cousin Shaju Scaria. Jolly had later married Shaju Scaria, raising further suspicion about collusion in the murder.
Rojo Thomas, the second son of Tom and Anamma living in the United States, filed a complaint to unearth the mystery surrounding his family's deaths, which led to a full-blown investigation. There are allegations that attempts were made to prevent Rojo from filing a complaint, but he went ahead with it anyway.
Meanwhile, Jolly had tried to fabricate a fake will and take ownership of the family property.
Also read: Odisha: Suspected serial killer murders three homeless men in Cuttack
Police also said that Jolly had tried to murder her sister-in-law Reji by giving her a poisoned tonic, but she had escaped after she drank a lot of water.
Police sought to conduct enquiries regarding this and asked her to appear for a lie-detector test. She promptly refused, which aroused suspicions among the police.
The police then decided to exhume the mortal remains of the six people. Police picked the graves of Sily and her daughter first since they had died most recently.
They dug out the other corpses from their graves later in the presence of forensic experts and doctors in north Kerala on Friday (October 4).
After examining the remains, the Crime Branch and the forensic team collected pieces for evidence.
Also read: Armyman's perfect crime busted by mobile technology
Police also found other similarities with regard to the deaths of all the six members. All of them had died after consuming poisoned food, and Jolly Thomas had been present during all the deaths.
Police further revealed that Jolly had been pretending to be a lecturer for the past 14 years at the National Institute of Technology in Kozhikode when she was only a BCom graduate.
Police said that all the three suspects confessed to the poisoning of her six relatives, but have been arrested only for the murders of Sily and her daughter, since the police required forensic evidence to prove their involvement in the poisoning of the other victims.
Superintendent of Police Simon said that they would file a charge sheet after they get forensic evidence.
Shaju was also taken into custody along with the others on Saturday, but was allegedly let off soon after.
(With inputs from agencies)