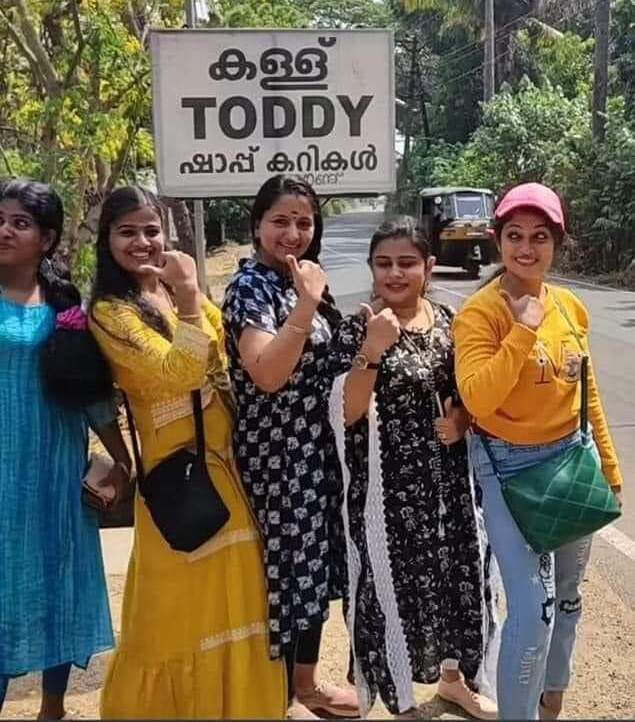 In a recent development, the Excise department of Kerala arrested a woman from Thrissur for allegedly promoting liquor consumption on social media. The accused had uploaded a short video (reel) on her Instagram handle, which showed she and her friends enjoying local toddy at a popular shop in the city. The woman was later released on default bail.
The viral video shows five young women consuming toddy. According to sources, the video was recorded during a welcome party that was organized for the husband of one of the women who had returned from abroad.
Later, the excise personnel claimed that the woman in question did not actually consume toddy, but only posed with it for the video. Following this, the workers at the toddy shop were questioned by the authorities.
'Videos showing people alcohol commonplace'
Meanwhile, the action of the excise department has drawn flak from many social media users. Many pointed out that videos depicting individuals drinking alcohol are commonplace on social media platforms and typically do not result in legal action, especially if men are featured.
Also read: Usually in high spirits, Kerala's love for toddy is wearing off
Many have accused the department of displaying misogyny and argued that the only reason the case was pursued was because it involved women consuming alcohol.
Interestingly, Kerala is dotted with toddy shops, mostly selling palm toddy, a mildly alcoholic beverage made from the sap of palm trees. The food served with toddy is very spicy and hot with chilies. The main dish is tapioca with red fish curry. There are some toddy shops which serve specific taste of toddy along with signature dishes.