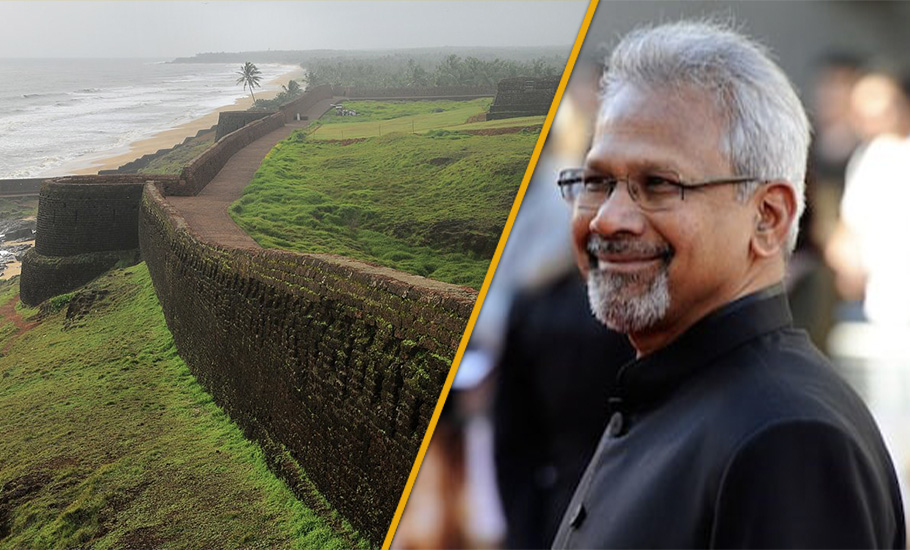 Kerala ropes in Mani Ratnam to promote tourist spots the director shot in state
The Kerala government unveiled an innovative initiative to boost its tourism sector, which will involve taking the help of acclaimed filmmaker Mani Ratnam to popularise scenic locations in the state that appeared in box-office hit movies.
The Kerala Tourism Department announced the details of the initiative in a release which  said that Mani Ratnam has extended his support to the government's Cinema Tourism Project. The project will be launched as part of a show to be held at the Bekal Fort in Kasaragod district, where many memorable scenes of his film 'Bombay' were shot, the release said.
The idea behind the project is to showcase prime locations, in different parts of the state, which were featured in popular movies to attract tourists, the release said.
During a meeting with state tourism minister P A Mohamed Riyas, Mani Ratnam promised to endorse locations that left a deep impression in people's minds after getting featured in box-office hits, it said.
Also read: Kerala set to woo tourists with mobile app promoting women-friendly tourism
Besides the award-winning director, the actors of the movie are also expected to attend the programme to rev up the project, it said.
Through the Cinema Tourism initiative, Kerala aims to attract tourists to the nostalgic locations that were closely identified with films, the release said. Mani Ratnam, known for hits like 'Roja', 'Bombay',  'Dil Se' and 'Raavan' appreciated the pioneering project during his discussion with Riyas, it said.
Kerala's scenic landscape had been the locations for a number of his films, especially for song sequences. Riyas said the support and presence of Mani Ratnam will be a big boost to Cinema Tourism, the release said.