The results of SSLC and Plus Two examinations held in Kerala amidst the COVID-19 lockdown are yet to come. But the state has got a pass in successfully conducting the exams without even a single student showing any symptoms in the last 15 days.
While several other states either did away with the plan of conducting exams or put them off indefinitely, Kerala made it possible for 13 lakh students to attend the exams. The examinations for SSLC and Higher Secondary students were conducted from May 26 to 30.
"We had no case of anyone required to be tested," says Jeevan Babu, the Director of General Education in Kerala. He says the credit goes not only to the education department. An integrated plan of coordination among various departments and a dedicated team of parents, teachers, health inspectors, ASHA workers, LSG members, police and the fire department made it a success. 
Advertisement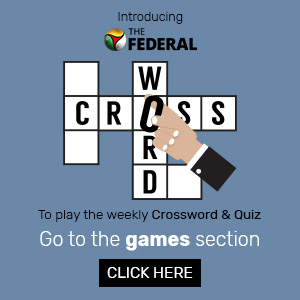 Related News: SC/ST students on tenterhooks as state govts rush to hold Class 10 exams
The health advisory, issued on May 23, gave a set of instructions to make a plan at the micro-level on the conduct the examinations adhering to the COVID-19 protocol. Not more than two students were allowed to sit on a bench. Sanitizers, sufficient number of masks and thermal-screening devices were provided to each examination centre.
The government prepared the data of students from other states and Lakshadweep appearing for the exams in Kerala well in advance. It also had a separate list of students from families that had members placed under quarantine. These tasks were given to headteachers.
Also, two field-level health officers were posted at every exam centre. As per the guidelines, training sessions were conducted for all school authorities, including invigilators and staff members, and a capacity-building online module was shared with all education department staff.
It was also instructed that the schools had to install CCTV cameras to minimise the time the invigilators required to spend in examination halls. Exchanging things like pen or instrument box was not allowed. Every student had to wash one's hands before entering the hall and schools provided them with masks.
After completing the exam, the students were asked to put the answer papers in a plastic bag in order to avoid physical contact with invigilators. Later, they tied and sealed these bags, which were then sent to valuation camps. "More than what was written in the guidelines, it was the coordination among parents, teachers and ward members that made it a success," says Jeevan Babu.
According to him, schools were sanitised more than once before the commencement of exams with the help of the fire department. After the end of each examination, local volunteers and staff sanitised the halls. The students from containment areas or whose family members had been placed in quarantine were given separate rooms.
Many schools had even arranged separate gates for them to enter the premises. While SSLC Exams were conducted afternoon, Higher Secondary exams were held forenoon.
The story of a government-aided school in Malappuram district that carried out all the guidelines so religiously set an example for yet another Kerala model. The Panakkadu Pookkoya Thangal Memorial Higher Secondary School is one of the largest schools in the district that saw 1,350 students appearing for SSLC exams and 1400 for Higher Secondary exams.
Among them, family members of three students had been placed in quarantine. Sunil Kumar, the headmaster of the School, recollects how they made it possible. "A week before the date of the exam (May 26), we convened a meeting. LSG members, parents, police and health workers had participated, he says.
"Since our students from 25 Panchayats come to the school, we made a detailed plan to provide masks to students and arrange sanitizers and transportation to everyone," he says. The three students had used a separate gate and staff of a primary health centre accompanied these students and took care of them. All workers were given N95 masks.
Related News: Dalit girl commits suicide for 'being unable to join online classes'
The school had made such an arrangement to deal with a situation, in which any student developed a symptom suddenly. The students had arrived in their own vehicles, but were given a separate parking space. The exam was held in a separate hall, where smart class sessions would be conducted. The block was very far from the main building" Sunil Kumar told The Federal.
One of those three students, Shakir Shahim, completed the SSLC exams under heavy restrictions. Shahir had been slightly worried if he would be permitted to write the exam.
"My brother was working in Chennai and came back home only four days ago. He was not staying with us, but was in another house which was adjacent to ours. I used to deliver him food," he says. Though Shahir had very little contact with his brother, who had been placed in quarantine in the other house, the school made all preparations with utmost care. However, the brother was asymptomatic and did not undergo a test.
For Roniya Job, the president of the Parent Teachers' Association of The Model Boys High School in Trissur, the initial days of the exams were stressful. "We were worried about how to make the children understand the need for main social distancing. They were gathering after two months of lockdown and excited to meet each other," says Roniya.
Her worries came true. The local pages of Malayalam newspapers carried photographs of students 'partying' on the first day, violating COVID-19 protocols which put a lot of pressure upon school authorities and parents.
"We explained to the students and made them understand that what they did was not only harmful to them, but to everyone around them, including their dear ones," she says. From the next day, the students were much disciplined, respecting all protocols.
Roniya says the school received the support of Old Students' Association as well as local volunteers in the conduct of the exams (The Kerala government has an army of around 3 lakh young volunteers to assist the COVID-19 relief works. They had registered in 'Sannadham portal', a government website).
"We had 5,40,000 masks ready and distributed them well in advance to the examination date," says Shajudeen, the coordinator of Sarva Shiksha Abhiyan in the Trissur district.
Related News: Amid lockdown, Kerala govt boat helps girl reach exam center
According to him, door-to-door visits and the providing of masks by health workers built confidence in students that they would not be kept out even if they were symptomatic. "This would create a transparency, and the children and their parents would not hide even if they had a fever or other ailments," he said.
The Centre, in its guidelines on March 19, said thermal scanners should be installed in every examination centre. "We had only five working days, but we managed to install thermal scanners everywhere," said Jeevan Babu, recalling the challenges in facilitating the examination for 13 lakh students.
"Each teacher wants every single student in one's school to not miss the exams. All parents dedicate (themselves) to creating a safe environment for their children to write the exams. Every local body member wants to take pride in not even a single student in their locality failing to get through (the exams)" Dr Mohammed Asheel, the Director of Social Security Mission, makes it brief—the recipe of success.